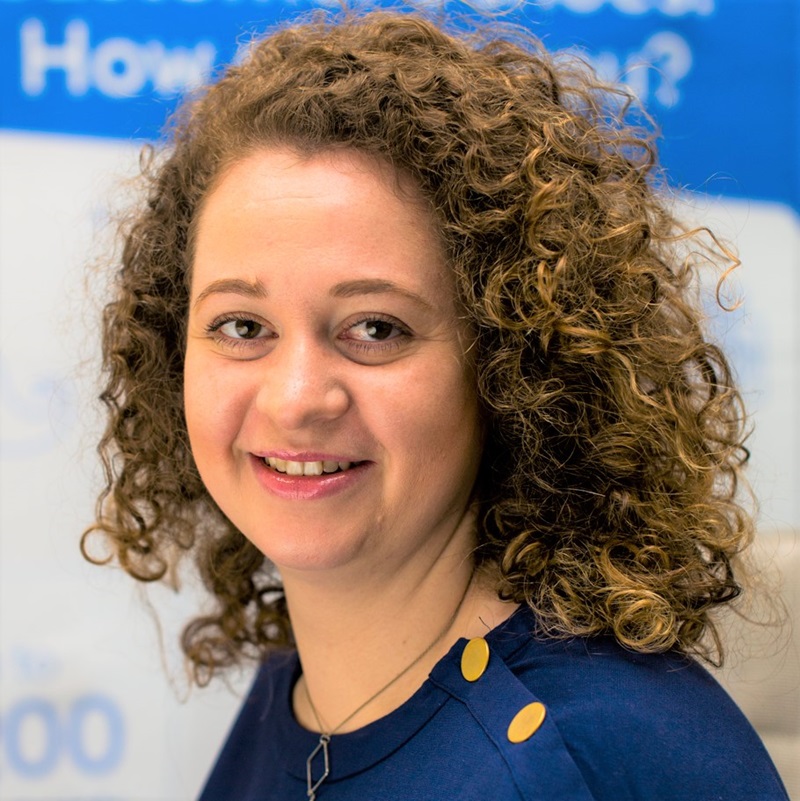 More than 1,000 professionals at Danske Bank Lithuania work every day to prevent financial crime.

Their key goal is to protect customers, the society at large, and Danske Bank itself against criminals.

Financial crime prevention specialists have the opportunity to obtain world-class certificates, allowing them to improve their skills and deepen their expertise.

If you're interested in joining Danske Bank's team of financial crime prevention professionals, more information is available here.
More than 2,000 professionals at Danske Bank have it as their daily task to protect the organisation, its customers, and the society at large against financial crime attempts, which have been on the rise during the pandemic and periods of political turmoil in neighbouring countries. Financial crime prevention teams in Finland, Sweden, Norway, Denmark, Poland, and Lithuania work hard to combat money laundering, financing of terrorism, tax evasion, financial fraud, corruption, and attempts to circumvent sanctions. The majority of these professionals are based in Lithuania – a 1,300-strong team, whose diligence and professionalism prevents losses in the hundreds of thousands to the bank and its customers.
Guoda Bruzgė, Head of Sanctions and PEP Screening at Danske Bank Lithuania, explains that teams working in this area are formed on the basis of specific functions they perform. The key functions financial fraud prevention specialists work on are KYC (Know Your Customer) operations, combating financial fraud, sanctions and PEP (Politically Exposed Persons) screening, payment transaction monitoring, and improving and developing all associated processes, with a number of other areas of narrower specialisation.
"Our professionals have a goal of always staying one step ahead and preventing any possible attack against our customers, the society at large, or the bank itself. Financial crime prevention teams check not only completed transactions but also those happening in real time, which brings dynamism and an even greater responsibility towards our customers: to exclude risks and ensure safe payments we must be able to act very fast,"

Guoda says.
Dealing with geopolitical events and huge transactions on a daily basis
Guoda also points out that the job financial crime prevention professionals do involves dealing with political events, such as the current situation in neighbouring Belarus and the European Union's response to it.
"Our specialists review payments and ensure that our bank and its customers strictly follow all requirements of the sanctions imposed by the EU. Each new set of sanctions expands our area of responsibility, which is why it is essential for our team members to closely follow geopolitical events and global affairs. This is the only way we can be sure we never overlook a payment that violates international commitments," Guoda explains.
Reflecting on some of the most memorable experiences on the job, she says that customers may not always be willing to agree that the identified threat is real, but professionalism and painstaking attention to detail allows to prevent losses in the hundreds of thousands.
"One of our bank's customers was making a huge payment to a company registered in the United Kingdom. The company seemed suspicious to our fraud prevention unit due to its new account information, and our team decided to look into it. The customer was certain that the account is correct and encouraged us to fulfil the payment, but the fraud prevention team continued its investigation. They contacted the company and requested necessary documents; while awaiting the customer's response, however, they noticed some unusual characters in the account and detected a counterfeit. The fraud prevention team sent the evidence of the counterfeit to the customer and received the UK company's response that their email had been hacked and thereby prevented major losses to the customer," Guoda says.
From starting a new career to becoming a well-rounded professional in the field
The field of financial crime prevention, according to Guoda, offers an excellent opportunity to start your career at an international organisation or change careers and improve on the job. Rather than focusing on candidates of a specific profile, teams are looking to hire those desiring to learn, driven to help customers, and interested to know as much as possible about the field.
"The field of financial crime prevention offers career paths to young specialists looking to take charge of their careers and experienced professionals looking to deepen their expertise, as well as those seeking a career change. We don't require a lot of experience for our entry-level positions but instead consider personal qualities such as attention to detail, conscientiousness, determination, and desire to help our customers when trying to disentangle all sorts of cases. We also invest into ongoing training, both internal and external, give a lot of attention to our newly-joined colleagues. Those interested in deepening their knowledge are given the opportunity to obtain international certificates including CAMS, CGSS, and ICA, which provide an international stamp of approval of our colleagues' ability to investigated and detect financial crime, understand constantly changing sanctions, and improve their KYC skills," Guoda says.
Financial crime prevention teams also have the opportunity to learn from each other. According to Guoda, in recent years, Danske Bank has been able to put together a team of highly able professionals with a variety of fields of expertise and areas of knowledge.

Is financial crime prevention something that drives you? Or, perhaps, you simply have a keen eye and are able to react quickly in complex situations? Join Danske Bank's team of financial crime prevention professionals today! More information is available here.