Danske UNI
Welcome to Danske UNI – a series of video lectures by Danske Bank employees. Join and learn about our culture, careers, and grow your competences by exploring technology, banking, and personal development topics.

The Dark Side of Leadership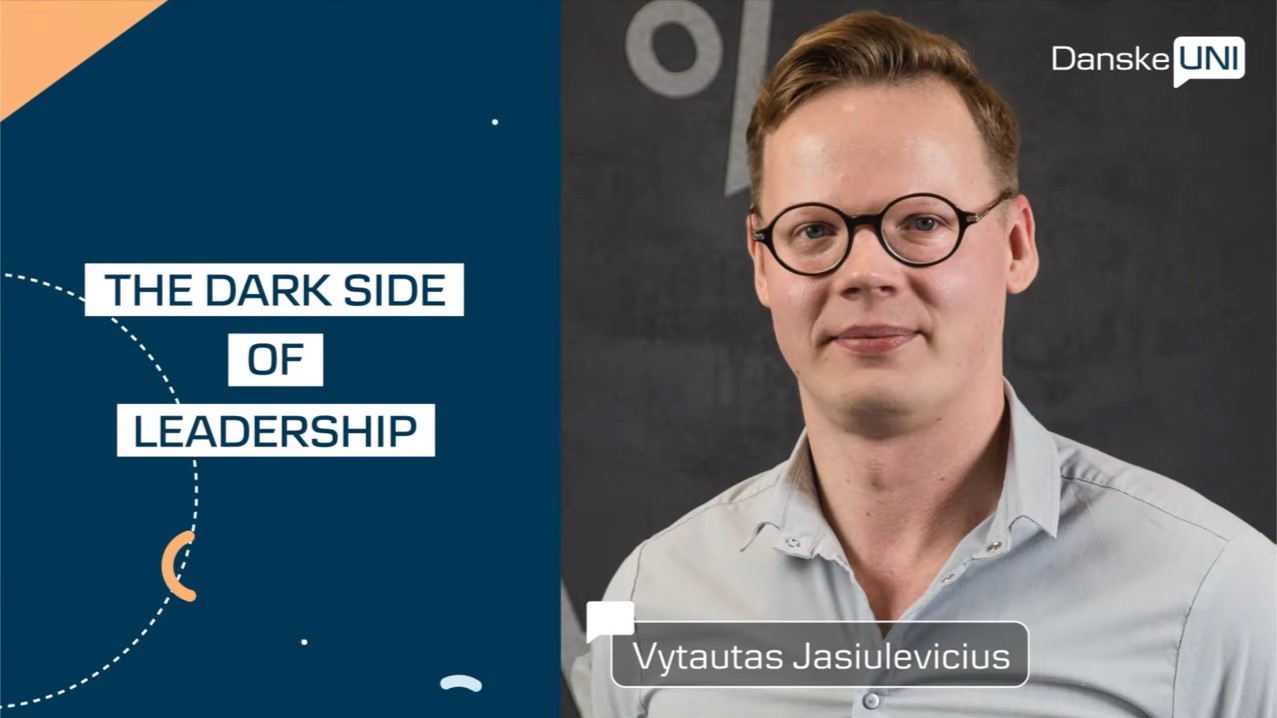 The expression "I want to be a leader" is becoming more common among young people. How many people will choose this path? And is this what they are looking for? 💭

Vytautas Jasiulevicius, an Agile coach at Danske Bank, will discuss the difficulties that leaders encounter and how to overcome them. To everyone interested in learning about leadership and preparing for the difficulties that lie ahead, this is an excellent opportunity.

4f519931-ab67-4f82-b484-552692513a13
Myths Surrounding Service Mindset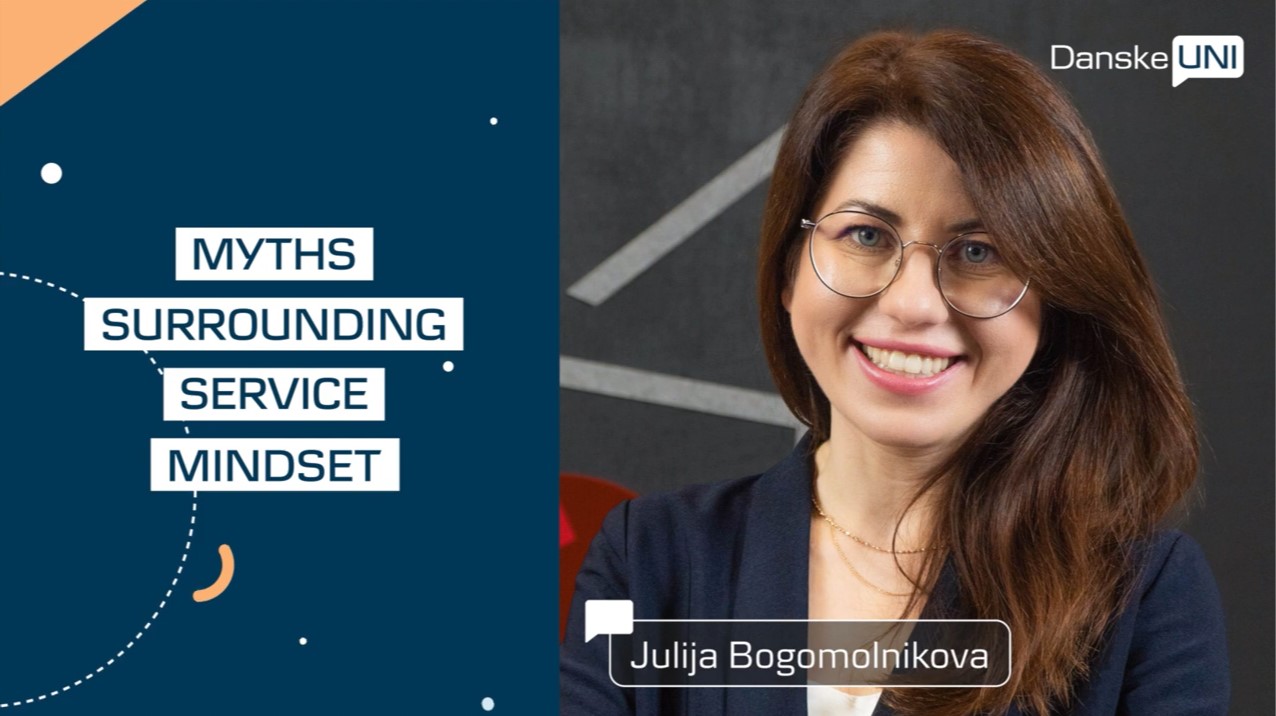 Is it true that the customer is always right? 🔎

Join Julija Bogomolnikova's, Network Manager at Danske Bank, lecture on the myths surrounding service mindset to overcome your fears of working in customer service, learn how to communicate properly with colleagues and customers, and break down barriers.

059ccdac-e4a9-46a5-acf3-e84a177f9848
Five Stages of Inclusion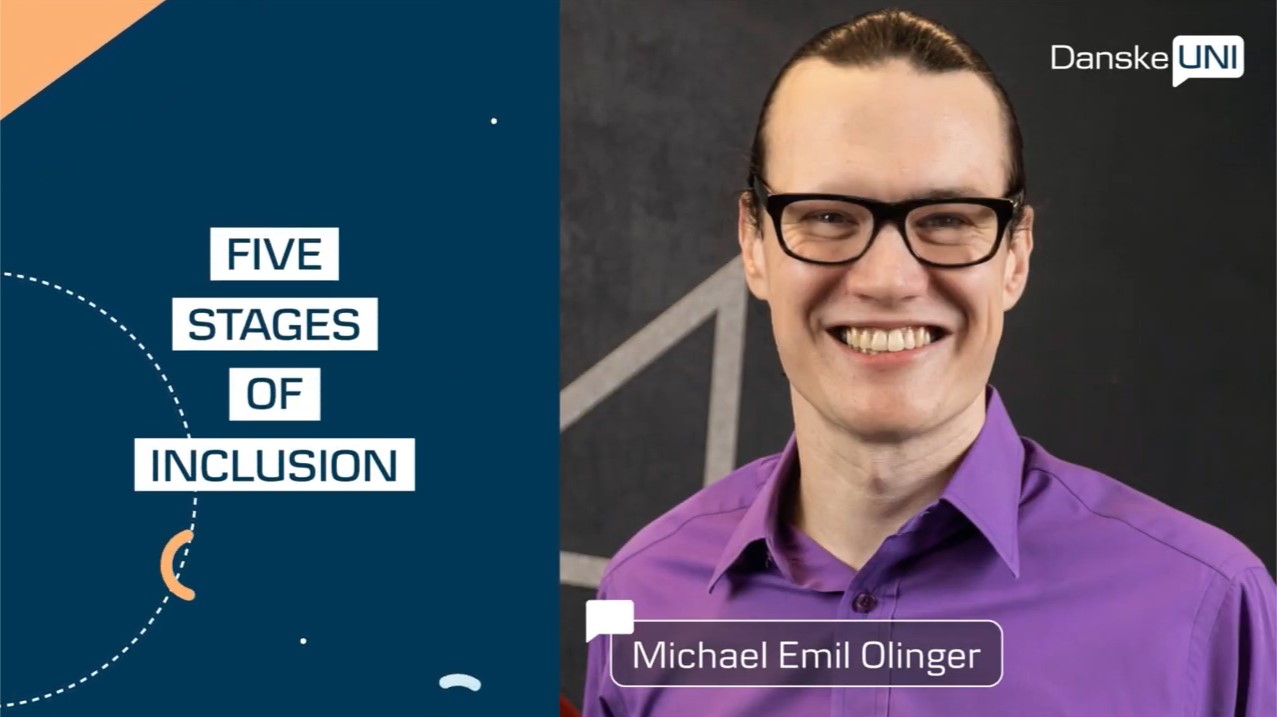 Meet Michael Emil Olinger, Operational Excellence Department Manager, an active member of the DanskeBank Rainbow Network initiative group on LGBT + issues. 🌈👋

In a lecture, Michael will take you on a journey through the stages of inclusion and how we can all improve and contribute to the advancement of inclusion and diversity in our environment.

d7fd6c33-f4a3-497b-b60c-a5d9034d4bee
Can technology make us less productive?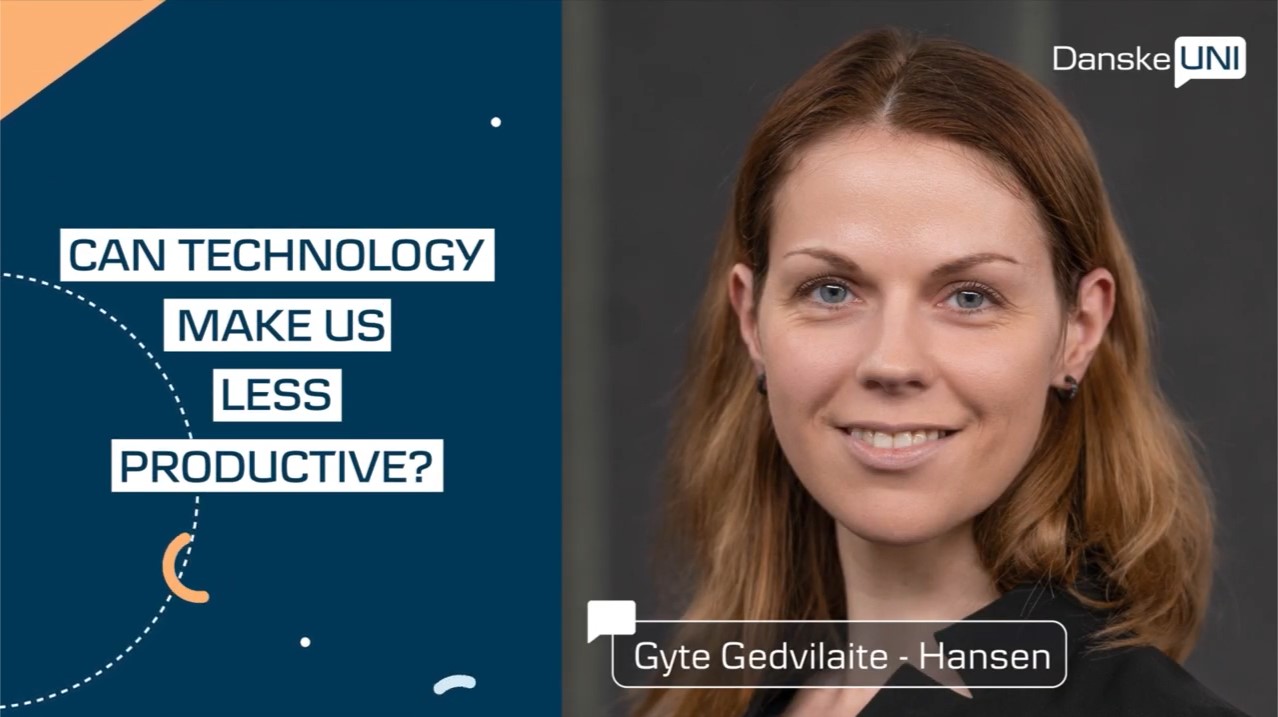 Gyte Gedvilaite - Hansen is NewTech, Standards and Infrastructure Lead. She will give you a different perspective on innovation. 👩💻 In Danske UNI lecture, she will discuss the link between technology and productivity and the steps we can take to ensure that we are making technology more valuable to our daily lives.

5637e813-e59e-40a2-bc87-63fc4ca2eaa1
DevSecOps in Practice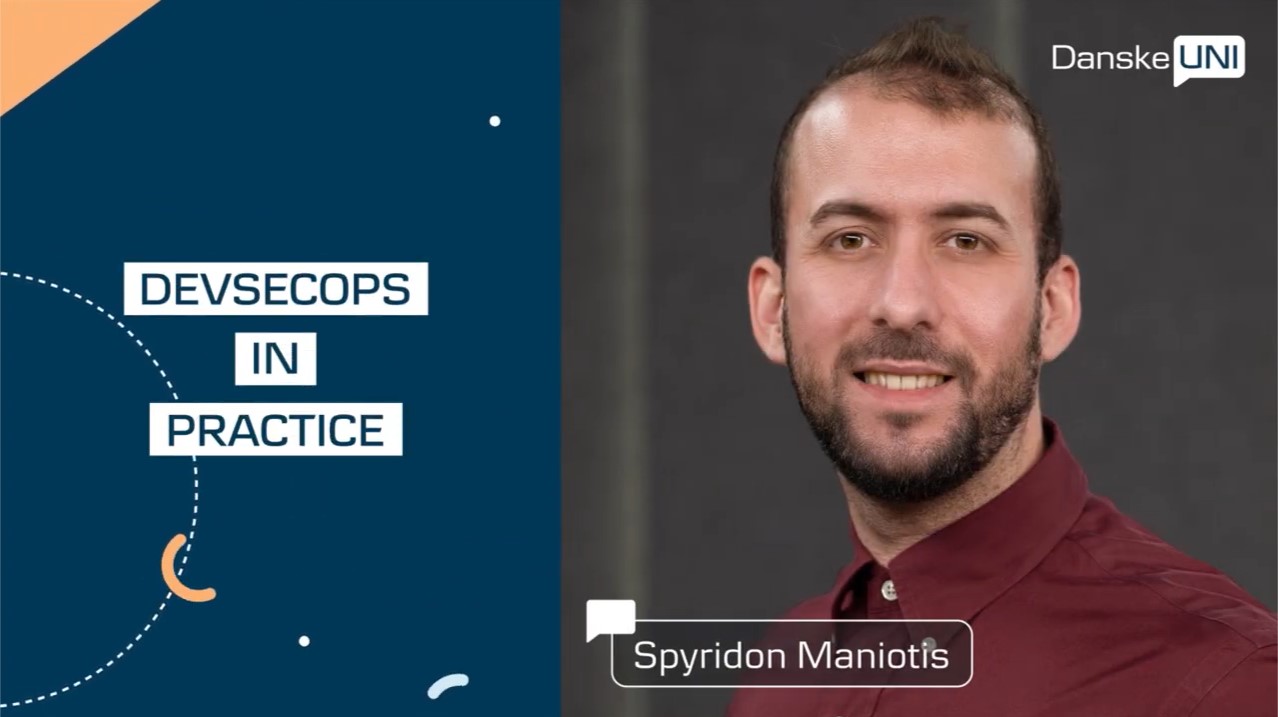 DevSecOps. 👨💻 What is it, and what opportunities does it offer to the banking industry?

Spyridon Maniotis, Head of the DevSecOps CoE, will share how this methodology is applied in practice 🙌

732cc517-1f16-42df-bc5d-5c100a0eeebd
Lecture #1
Agile in everyday practice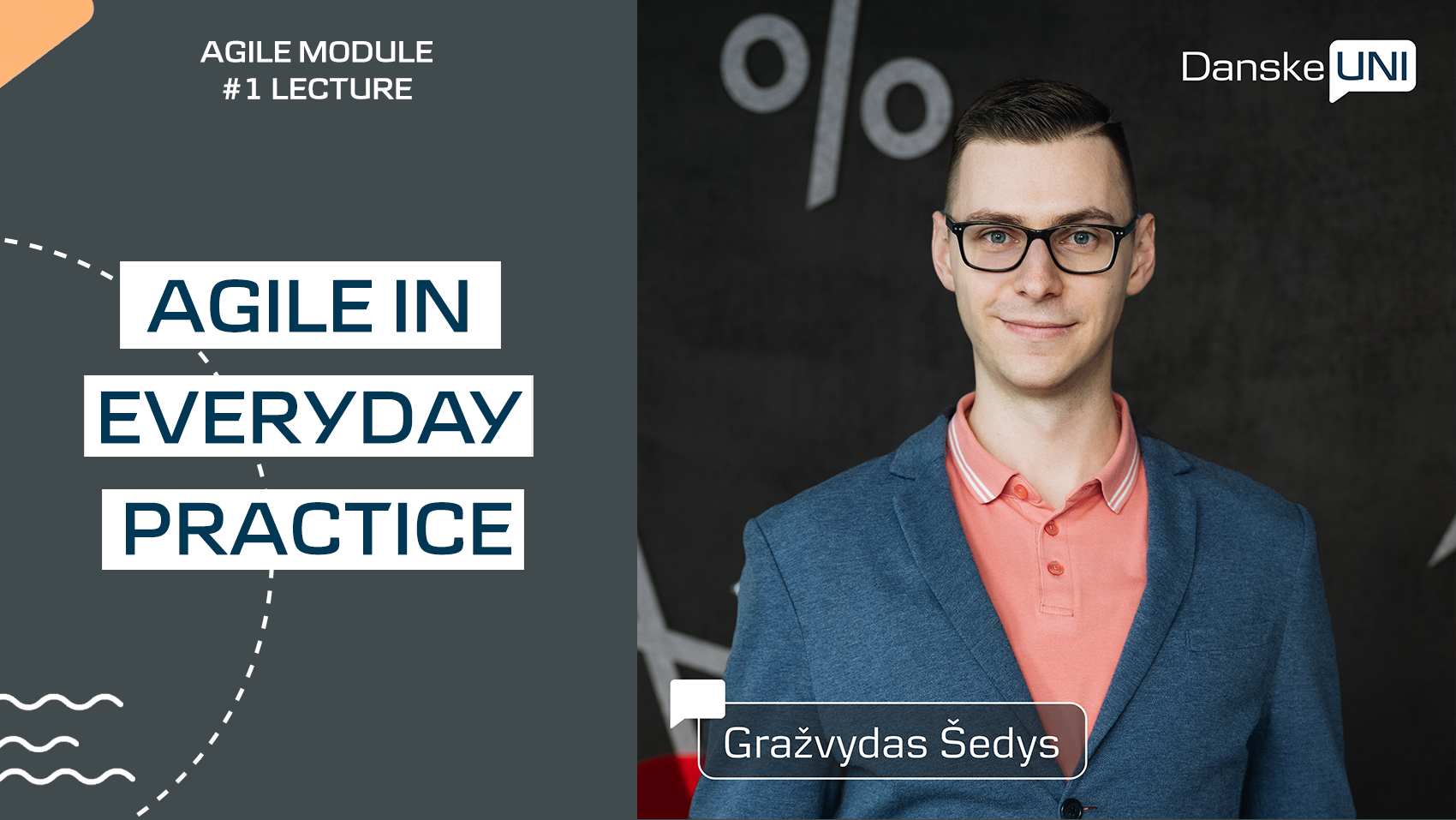 In this lecture, you will find out…

What is empirical way of working?

History review: how did the empirical way of working evolve?

What makes empirical way of working different from the defined one, and how to empower it?

How does Agile development work in everyday practice?

What are the benefits of Agile ways of working?




277ccee2-00090253-f9b4dd61
Lecture #2
Planning in the Agile Way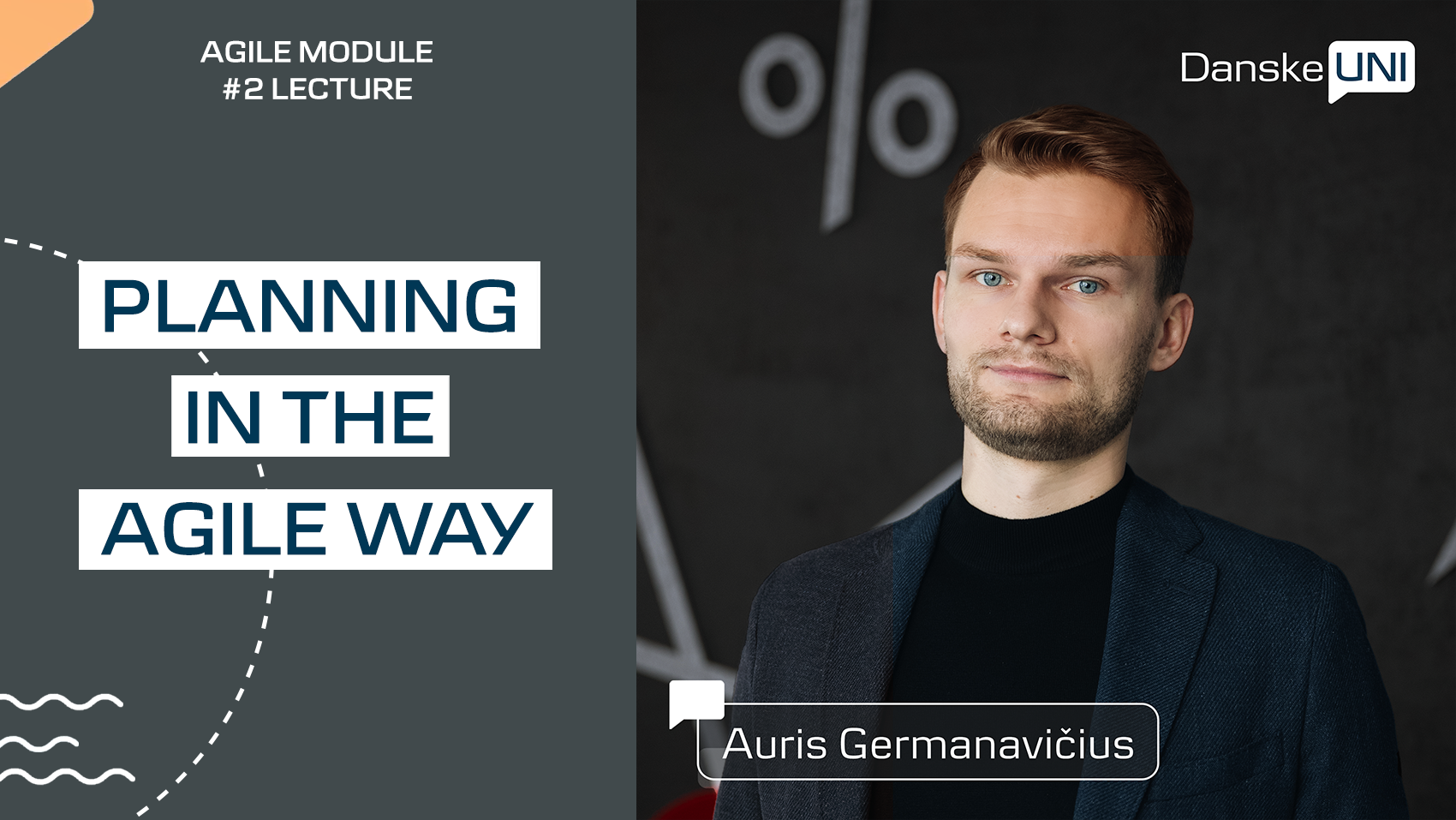 In this lecture, you will find out…

What are the main concepts of discovery and development "d

iamonds"? What are their phases?

What are the practical techniques to approach each phase?

How does design sprint work?

What is user story mapping?

What is iteration planning and how it works?




e0eee798-00090253-09b2118e
Lecture #3
Dependency Management: You Need to Align to Survive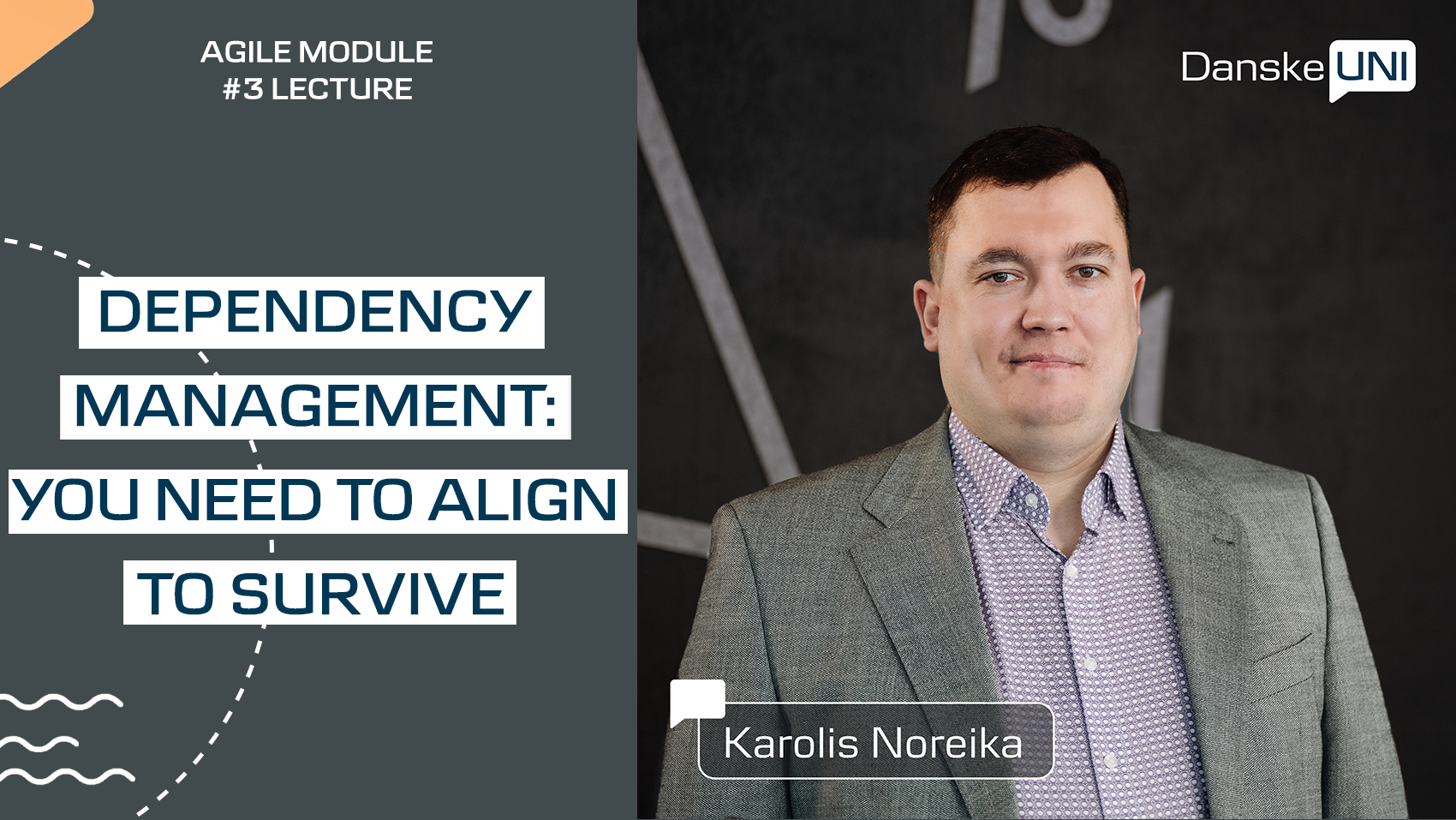 In this lecture, you will find out…

What is dependency?

What are the types of dependencies?

What are the ways to manage dependencies?

0ec5a34c-00090253-d2913ff8
Lecture #4
Agile Client Relationship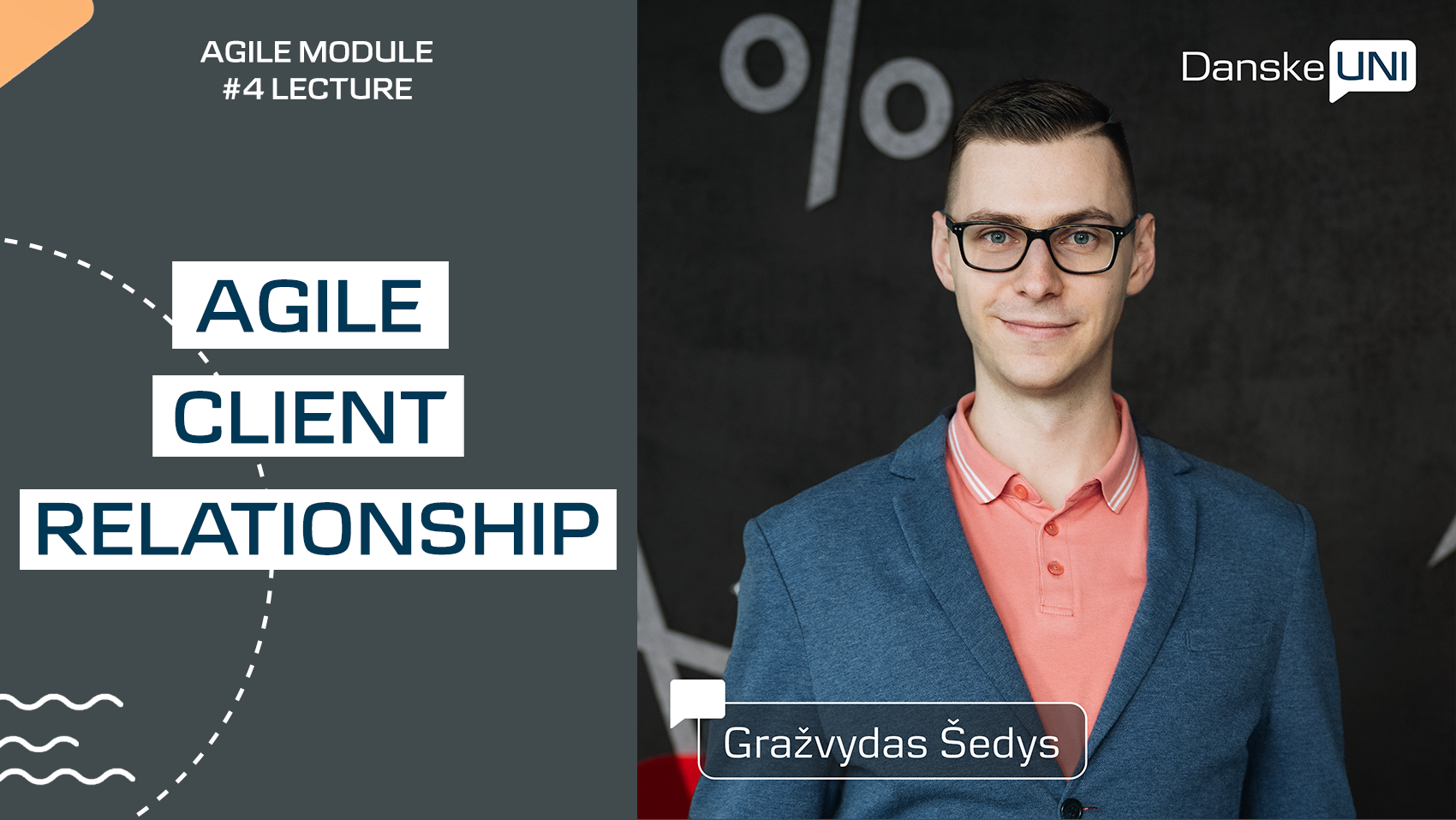 In this lecture, you will find out…

What Agile client relationship looks like?

What's the difference between output and outcome in Agile context?

What is the loop of feedback, and how it works?

How to understand client needs?

How is the client relationship empowered?

383ed1d2-00090253-949d7b9b
Lecture #5
Continuous Improvement: Improve or Stay Behind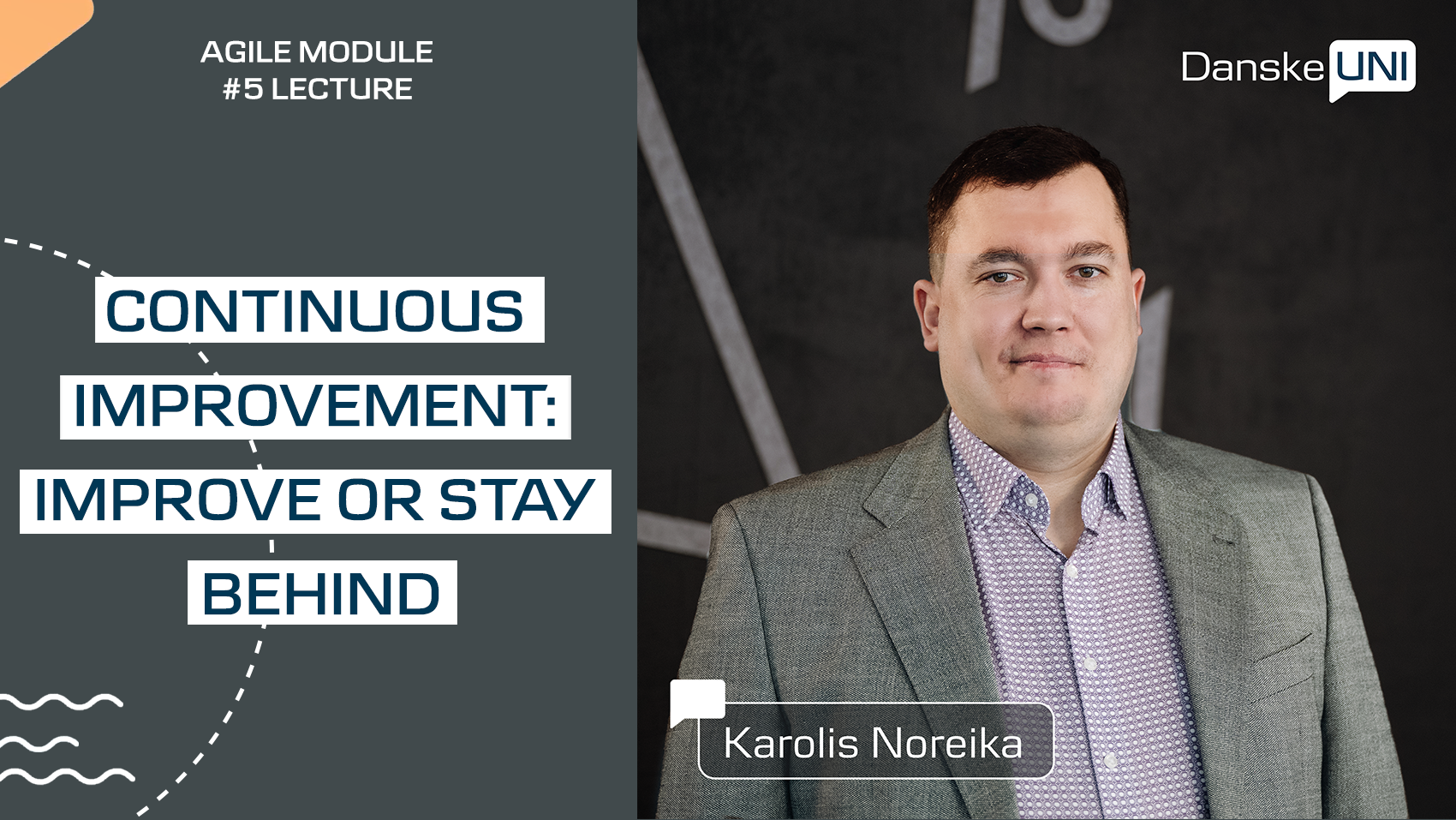 In this lecture, you will find out…

What are the levels of improvement?

Retrospective deconstructed: what is it and what are its stages

How retrospective works in practice: some examples

d495e6b6-00090253-0172d487
The second series of lectures