Meet some of our volunteers

2020 was a very different year, but that didn't stop our colleagues from contributing to society and helping those in need. 362 peers volunteered for an entire day, totalling 2,896 hours of service to society.
"Last year, our team and I spent a 'Time to Give' day volunteering at the National Food Bank. We sorted out food delivered by supermarkets so that people in vulnerable areas of society would have something to eat. Our efforts had ensured that at least 700 people had enough food for that particular day. I am extremely grateful that Danske Bank allows us to devote some of our time to doing truly meaningful work for the people around us. It makes no difference what you do or what position or title you hold within the organisation, when you come to a place like the National Food Bank to volunteer, all hands are equal and make a significant difference."
Aiste Gataveckiene,
Head of Functions & Data Services and Danske bank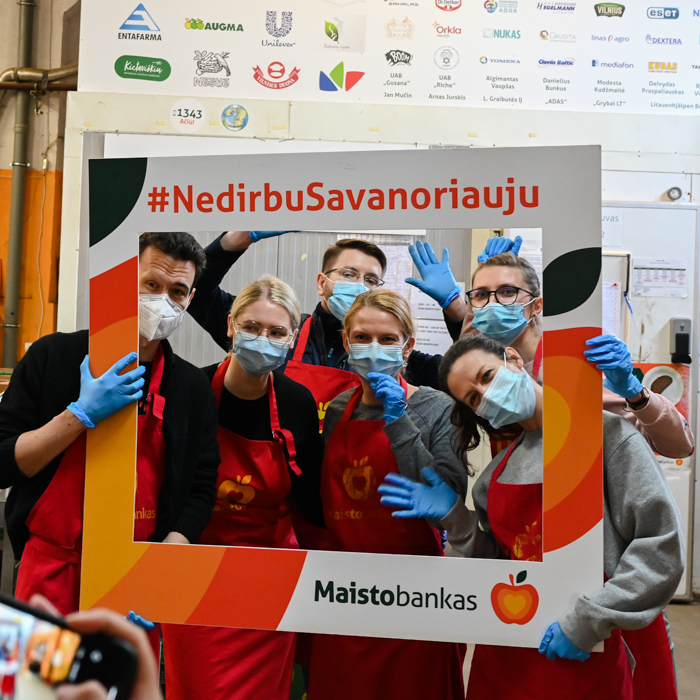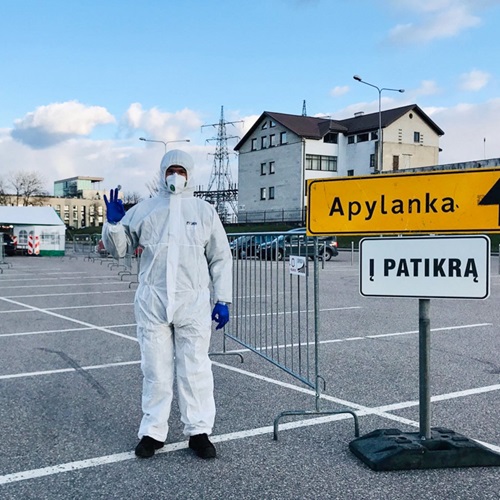 "I am a member of the Lithuanian Riflemen Union, a semi-militarised volunteer organisation that is similar to the professional military but is not formally part of a country's armed forces. In times of war, the union would assist the military; therefore, during friendly times, my main responsibility is to devote personal time to military training. However, when the entire world faced an invisible enemy - a pandemic - last year, my role drastically changed, and now, along with other Union members, I am supporting our society by volunteering in hospitals to assist medical staff, mobile check-up sites to make testing more efficient, and controlling movement in accordance with country regulations. 'Time to Give' allows me to devote my entire workday each year to this purpose."
Aleksandras Cicasovas,
Senior Project Manager
"When COVID-19 was wreaking havoc on our society, I was watching the news every day and seeing how much effort the National Public Health Center staff was putting in to combat the pandemic. You could see how tired these people are and how much pressure they are under. It hit me right away, so I called and asked how we could help. And, while they gratefully accepted our assistance, we had no idea where to begin. There were no trainings, no materials for volunteers, and the volunteering process itself was unclear. So these were the first tasks I volunteered to handle, allowing the National Public Health Center to welcome more volunteers, 60 of whom were colleagues from Danske Bank. We all assisted in making calls and informing members of society who had physical contact with someone who tested positive for COVID-19, thereby reducing the possibility of contamination."
Akvile Rykove,
Head of Employee Self Service