Future Pros
Join our <FuturePros_IT/> programme and combine studies and work perfectly!
Important information
< FuturePros/ > is Danske Bank annual programme, starting in the summer. Further information on the new season will be published in March 2021. Stay tuned!
< FuturePros/ > is a great way to kick start your career and join the community of motivated future professionals!
If you are a student, graduate or recently re-qualified specialist. You will be able to choose between different teams and technologies to work with as a participant, such as Java, .NET (C #), HTML , CSS , JavaScript, PL1, COBOL, Python, Powershell, SQL, Angular, React, and others!

Stages of the future program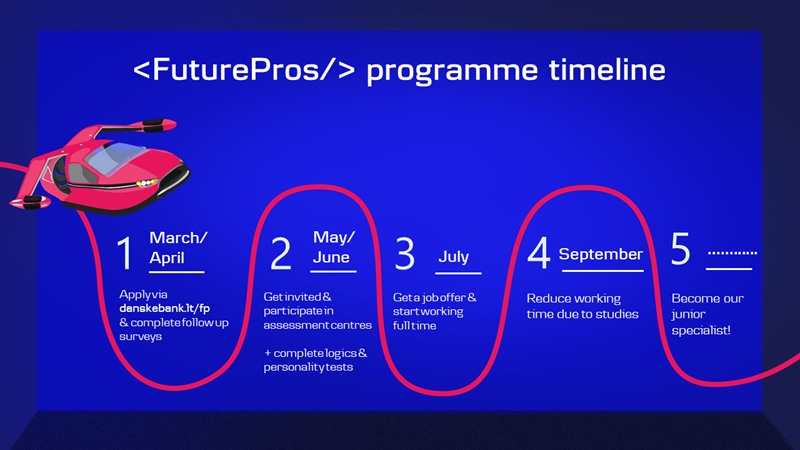 Future Pros – how the willingness to learn can be transformed into valuable work experience
The majority of students start looking for work and career opportunities during their studies. Not many would argue against the notion that practical experience is just as important as theoretical knowledge obtained in university and that is worthwhile to start collecting it as soon as possible.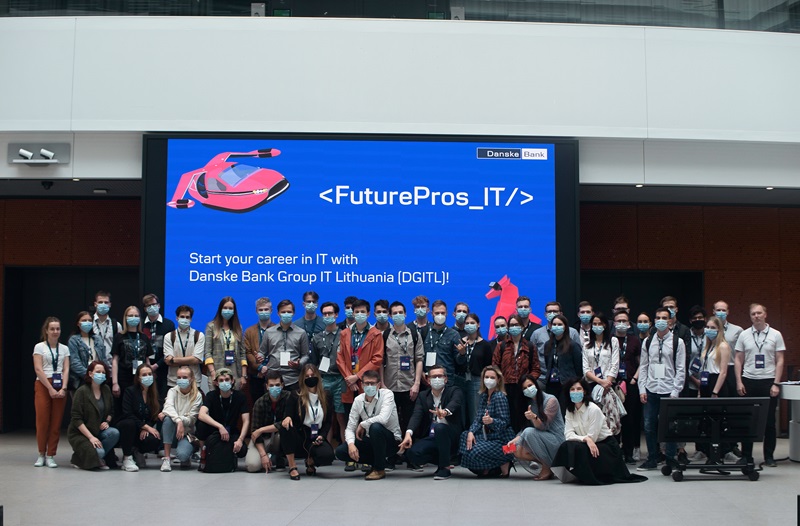 Contact us
If you would like more information about this annual programme, do not hesitate to contact Vitalija Radzeviciute, < FuturePros/ > coordinator, via e-mail:
vrad@danskebank.lt