This year we are looking for more than 40 new IT students and trainees to join our community of
young motivated future professionals, willing to start their career in IT.
As a participant, you will have an opportunity to choose between various teams and technologies to work with
Java, .NET (C#), HTML, CSS, JavaScript, PL1, COBOL, Python, Powershell, SQL, Angular, React and other!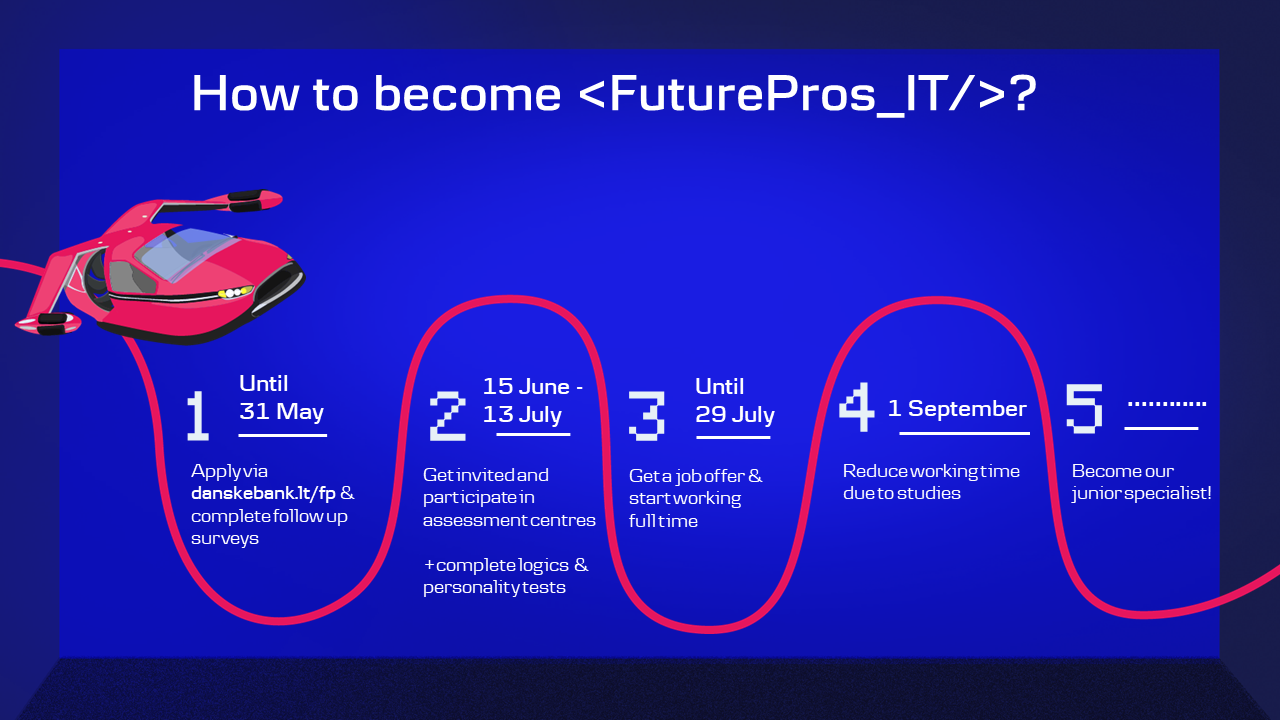 Who can apply to <FuturePros_IT/> programme?
We are mostly interested in students who:
have finished at least two years of their bachelor studies in the fields of IT, computer sciences, physics or similar;

are motivated and fluent in English;

have analytical thinking, problem solving and coding skills;

are able to participate in all day assessment centers*, taking place between 15 June - 13 July (please note, that dates might be postponed due to COVID-19);

are able to start working from July.

*Assessment centers are full day events, where candidates are presented with logics, coding, and group exercises and have technical interview with us.
Already finished your studies, but willing to join?
We have a trainee profile for those who just graduated or who requalified and want to change their career to IT.

Trainees work full time.

We hire trainees all year round; however, they are also encouraged to take part in the programme.
Studying abroad and looking for a summer intership?
Have any questions?
Drop a line to the programme coordinator Vitalija Radzevičiūtė, vrad@danskebank.lt