There's life at work and life outside of work.
As a Nordic company, we appreciate the importance of work-life balance, ongoing professional growth, giving back to the community and having the financial resources through different stages of life to support you and your beloved ones.
Benefits
Health insurance
Stay healthy from the first day of employment in Danske Bank Lithuania.
Accidents & critical diseases insurance
From first day of employment, all colleagues in Danske Bank Lithuania are insured against accidents and critical illnesses.
IIIrd pillar pension fund contribution
 The math is simple: if you choose to invest for your own future, Danske Bank will add the same amount ofmoney on top of it. 
Additional days of leave
We celebrate your important life events, employment seniority and promote volunteering, need to recharge and many more.
Monetary support
We'll try to support you and your family in case of unfortunate life events.
Business travel insurance
Luggage lost or flight delayed? No worries, when going on a business trip, you are always covered by business travel insurance!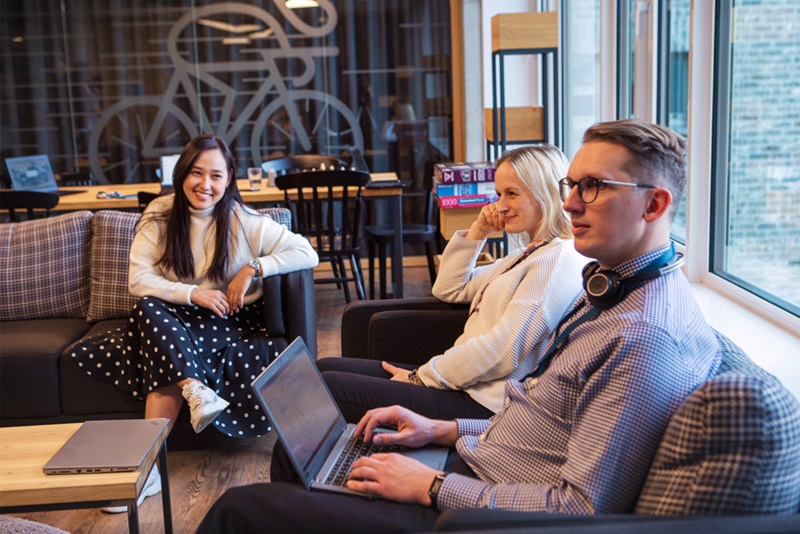 Perks
Emotional rewards
We embrace Nordic culture & values, modern work environment & facilities, and invest in your personal & professional growth.
Special offers & discounts
Volunteers ofthe Special Offers team constantly expands & improves discounts exclusive for Danske colleagues.
Sponsorship of various employees activities
 Being a part of Danske Bank means numerous sports, volunteering & other events you won't forget and a chance to drive implementation of your own ideas.
Canteen services
Enjoy a small healthy lunch in our canteens. Grab a fruit in any of the kitchens.
Gym services
To stay fit & powered-up visit the 24/7 sports facilities in our gyms.
Grow with Danske Bank

At Danske Bank, we believe that everyone can grow and develop, that potential is nurtured, not pre-determined. Growth-based mindset is what we are building our organization on.

Feels like home
We work in a flexible mode, combining remote work with office-based work. Colleagues can get a one-off cash allowance to upgrade their workplace at home, whereas in Danske Campus in Vilnius they enjoy modern, sustainable and inspiring workspaces. Take a virutal tour of the Danske Campus offices!