Younger people are more interested in innovation, whether they need it today or not, and whether they will need it in the future. Their youth encourages them to do so as the future seems limitless and full of opportunities. Meanwhile, older people conserve resources by being reluctant to spend time and effort on things they do not need now and may not need in the future because of the clearly defined time left for their active careers. This is one of the reasons they may appear uninterested in technological innovations, although, according to Prof. Dr. Bernadeta Goštautaitė, this stereotype is already outdated: the technologies widely used today were developed by innovators who are now in the older and even senior generation.
Unlimited future encourages young people to take risks
"Studies have shown that younger people are more interested in innovation than mature people. At a youthful age, we are focused on the future, seeing it as full of new opportunities and not yet knowing what we might need in the future. We do everything to get the widest possible range of knowledge, keep up with new things and meet new people. This is a risk we take – it may not be useful in the future, meaning we have wasted time and effort," says Dr. Bernadeta Goštautaitė. According to her, this risk-taking tendency is determined by the time that a person thinks he or she has and can spare: "For younger people, the future seems unlimited and full of possibilities. Meanwhile, older people feel the clock is ticking and realise that the time for active work experience is slowly running out."
According to the organisational psychologist, these motivating factors for mature people are worth remembering when launching any innovation in a company, department, or team. "Older people need concrete arguments about how they benefit from it today and are not convinced or motivated by the abstract statement that it is modern, progressive and innovative."
Mature people can better regulate their own emotions and understand those of others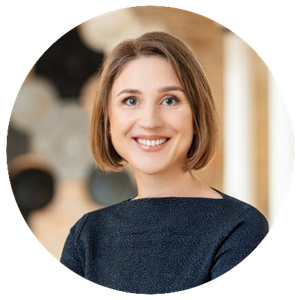 While younger people's risk-taking and innovation-taking tendencies give teams a sense of drive, mature employees' focus on the present helps reduce potential misunderstandings or even conflicts. Mature people are very economical with their time because it is not infinite. Based on a "will I or won't I need it" approach, they weigh and make decisions more responsibly, thus resolving or even forestalling conflicts.
— Dr. Goštautaitė
"At the same time, neuroscience and various studies show that the older we get, the better we regulate our own emotions and read those of others: we need less information and less time to understand how they are feeling, their character and personality type. This also helps to avoid conflicts," shares Dr. Bernadeta Goštautaitė. Research also confirms that age-diverse teams get along better and are more harmonious. "Such groups have more common stories and traditions. Mature employees enjoy each other's company and are more emotionally attached to their colleagues. It is very important for them since they know each other's families, children, etc., which is why it to changing jobs or moving to another company with year is difficult. For older employees, having a good climate and community with colleagues is often more important than the other work benefits," says the scientist.
"Team attachment is one of the reasons why older people avoid changing jobs. Unfortunately, some may believe that they will not be able to adapt to the new working environment, that their skills and knowledge are not up to today's requirements, or even that it is too late for them to learn, " shares Indre Sakalauskiene, Head of Human Resources at Danske Bank Lithuania.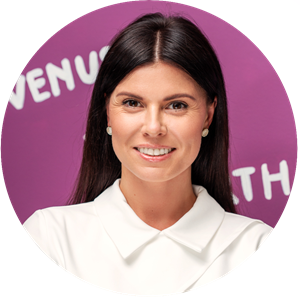 The research and the example of our mature colleagues shows that these beliefs are wrong and limit the prospects of older people. Meanwhile, those who refuse to be influenced by stereotypes find and have numerous opportunities to gain experience, change, learn and fulfil themselves,
- Indre Sakalauskiene
Age is a relative indicator

Dr. Bernadeta Goštautaitė emphasised that age is a relative indicator when it comes to job opportunities for different people: "Just like older people, young employees who are preparing for maternity or paternity leave are also less likely to innovate, start or learn new things because they know that their career will be on hold, at least for a while. In addition, when discussing about the characteristics of separate age groups, we also consider averages and differences between them. However, this does not mean that all younger people, without exception, are actively interested in technological innovation, while all older people are indifferent to it," says the scientist.
Dr. Bernadeta Goštautaitė is currently conducting a study whose results can be applied to groups affected by different stereotypes.
The results show that if a customer is served by a person with a disability even once, it already changes his or her prejudices. The same is true applies for older employees: once we are exposed to information or experiences that contradict our beliefs, our stereotypes start to change and it will change unavoidably as we all get older,
— Dr. Goštautaitė
For example, the pioneers and developers of the trendy technologies that are now widely used are already in their 60s and older, so the perception that older people are technologically inferior will inevitably change.