Women Go Tech is the first and only mentoring programme in Lithuania created for women, aimed at encouraging females to discover and build careers in tech-related jobs. The programme, which was successfully launched in 2016, has already resulted in over 400 career change stories.
Women Go Tech is designed to provide guidance for mentees, help them discover professional potential, get acquainted with the technology industry and learn from their like-minded peers. This is done through individual mentoring sessions, workshops and content sessions with the industry experts, tech events hosted by many different tech companies and community gatherings.
Danske Bank, as one of the largest employers in the technology sector, is committed to contributing to the local community, sharing knowledge, and addressing the issue of gender equality not only in technology, but also in Lithuania's overall employment sector. As a result, since early 2018, Danske Bank has been one of the main sponsors of the Women Go Tech initiative, with up to ten colleagues voluntary sharing their expertise with women seeking careers in the technology sector each year.
Mentoring: the gift that keeps giving
This season, seven colleagues joined the programme as Danske Bank mentors to share their expertise, support and encourage women in technology careers, and accelerate the industry's progress. Please meet them all in a short interview below, and be inspired if you're thinking about mentoring yourself or want to learn more about how mentoring works and what you can expect from it.
What is your motivation to being a mentor?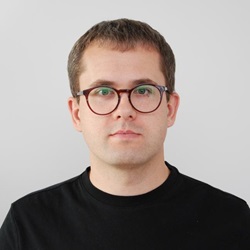 My main motivation for being a mentor is the mentoring process itself. For me, it is like gardening. First of all, you have to identify the most suitable soil, and then you have to pour some water from time to time, e.g., give advice on what to learn, what to read, or whom to talk to. If everything is done successfully, the final result brings joy and satisfaction for both me and my mentee.
Jonas Minelga, Chapter Lead, Cloud, Risk Tribe IT, LT
What was your favourite mentoring moment?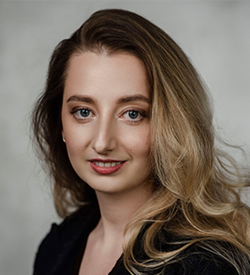 For me, mentorship is like writing a story together with my mentee. Every story is unpredictable at the beginning and fulfilling at the end. When those stories find their place in my memories, I like to revisit them from time to time and remind myself of how much we can achieve when we support each other and work hand in hand. Those are my favourite moments of being a mentor. Mentorship does not start when you meet your mentee and doesn't end when you say goodbye.
Karolina Griciune, Team Manager, Behavioural Modelling
How have you benefited from mentors in your life?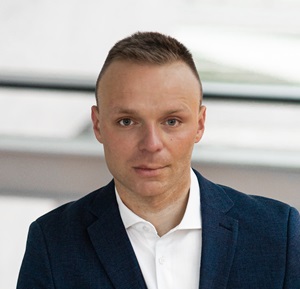 Having a mentor (s) played a key role in my career development. The ability of mentors to guide and support me in the selection of learning materials was the most significant benefit for me. There is so much information available these days (books, training, courses, etc.) that it's easy to get lost or waste time. And having someone to assist me in sorting through all of this saved me a lot of time.
Mindaugas Paskevicius, Front-end Chapter Lead, Buying and Owning Real Estate Nordic Tribe
Who would you recommend mentoring to?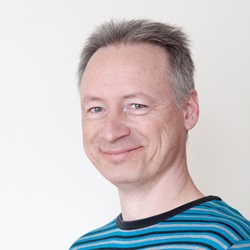 We are all doing a little mentoring in our everyday lives—i.e., when we are giving advice to our friends on how to make a proper pizza at home or sharing some gardening tricks. But what makes us real mentors is when we start to care about our mentees in person and our mentorship domain in general. So, if you are passionate about your profession or specific area of interest, if you feel happy when you see others growing as professionals, and if you really care that the domain of your interest is crowded with growing enthusiasts and professionals that share knowledge and master this domain, then you definitely must start mentoring.
Martynas Urbonas, Senior Business Analyst, Asset Financing
What was the biggest contribution of mentoring to your career so far?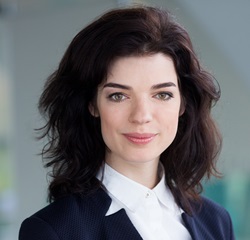 Being a mentor and also having a mentor are two of the best parts of me becoming a better professional and a better person. I have had coaches throughout all my professional life, and I am continuing today as well. Balancing this with being a mentor myself, reflecting, and having an outside-in perspective helps me be the best version of myself every day.

Milda Dzidolikiene, IT Lead, People Tribe
What encouraged you to join Women Go Tech?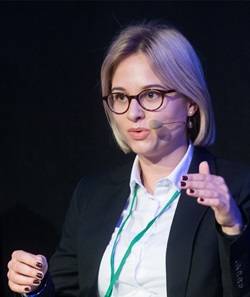 Women Go Tech is the biggest mentoring programme in Lithuania helping women in accelerating their careers in IT. Being a mentor in this programme combines some of my greatest passions: seeing people grow, encouraging women to believe in their potential, growing the talent pool, and learning myself from the new people I meet.
Ona Juodkiene, IT Lead for the Risk Tribe and member of Danske Bank Group's Diversity & Inclusion Council
Your top advice for anyone considering mentoring?

Do it. No one expects you, as a mentor, to be an all-knowing person. Just be honest with yourself and with your mentee about your knowledge and experiences – surely you have plenty that you can share!
Liudas Gulbinas, Head of Collaboration & Productivity