Danske Bank Lithuania celebrating its 10th anniversary and is one of the first and today also the largest technology and global service centre in the Baltic States. It began in 2012 with just nine colleagues, and Danske Bank Lithuania has within the past decade grown into more than 4,200 colleagues in a modern and popular workplace.
Danske Bank Lithuania in numbers
4200+ colleagues in approximately 260 global teams
31 years old on average
54% female, 46% male
3rd largest private sector employer in the country
At least 100 new hires every year are boomerangers (left and came back again)
Around 1700 days volunteered in the first half of 2022 alone
Performing the most advanced solutions is a recognition of Lithuania's talents
"In our first decade in Lithuania, we have reached a maturity that is defined by the growth of competent people and the advanced solutions they develop. 2012–2013 was a kind of test year for Lithuania, and we shattered all the myths about our country and its talents. Starting with the simplest banking operations, we surpassed 300 employees after the first year, as more business units of Danske Bank had positive experiences with growing teams in Lithuania. In 2014, we established the IT Competence Centre, responsible for maintenance and development of the Bank's infrastructure and technological solutions," Ramūnas Bičiulaitis, General Manager of Danske Bank Lithuania, says.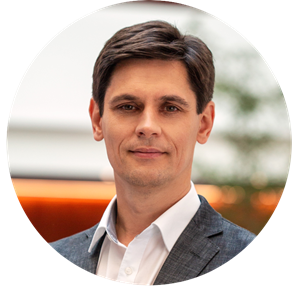 Today we count around 130 different professions in Danske Bank Lithuania executed by our talents, and the functions performed here cover all areas of the Danske Bank Group: from day-to-day banking operations to relationship management with large corporate and institutional customers, anti-money laundering, the Group's finance and risk management, global legal services and technology development, and more.
- R. Bičiulaitis
Elijus Čivilis, CEO of Invest Lithuania, congratulates Danske Bank Lithuania on its 10 years anniversary, providing global services and solutions from Lithuania. He says that the company's steady growth in Lithuania is yet another success story, confirming that the Lithuanian investment environment is favourable to service centres development.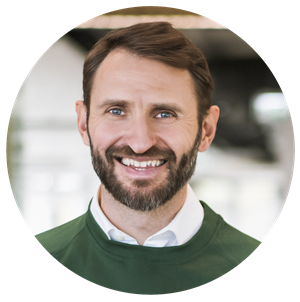 We have seen time and gain that the global business services sector in Lithuania is ready to reach a new level of expertise. We are delighted that Danske Bank entrust Lithuanian talents with critical corporate functions requiring high, niche competencies. I am confident that the determination and competences of the local talents here will contribute to realisation of the company's future plans,
— E. Čivilis.
Today, one fifth of Danske Bank's nearly 22,000 employees work in Lithuania. Its work is, according to Mr. Bičiulaitis, critical to ensuring the Group's competitive advantage now and in the future. "The goal for our Centre in Lithuania for the next five years is to add value to the Group by developing innovative technology solutions for the Bank and its customers," he highlights.
One of the largest employers in Lithuania having its societal mission
Currently, the Danske Bank Global Service and Technology Centre in Lithuania employs around 260 different teams – more than 4,200 people in total. Danske Bank is the third largest employer in the private sector in Lithuania in terms of the number of employees and has been nominated and won awards for the best employer in Lithuania and the entire Central and Eastern Europe.
Mr. Bičiulaitis, General Manager of Danske Bank Lithuania, emphasizes the necessity of taking care of employees, their continuous development and attractive working conditions as one of the most significant priorities throughout the Centre's 10-year history in Lithuania. Organisation provides the flexibility to combine remote work with work in the modern Danske Campus, pursue personal interests in the employee community clubs and leisure and sports areas of the offices, encourages employees to take part in volunteering initiatives and implements diversity, inclusion and emotional well-being initiatives, which often inspires other organisations in the country and thus are initiating a change in the local society.

f0dfb0d0-c3f3-4f82-8e85-2f122d2954e6