As part of our efforts to become a more inclusive and diverse workplace, we're happy to announce that Danske Bank has won the CEE Business Services Award for TOP Diversity & Inclusion Initiative. Becoming a workplace where our strength lies in our differences and where everyone feels free to be their true selves has been and continues to be a top priority for Danske Bank.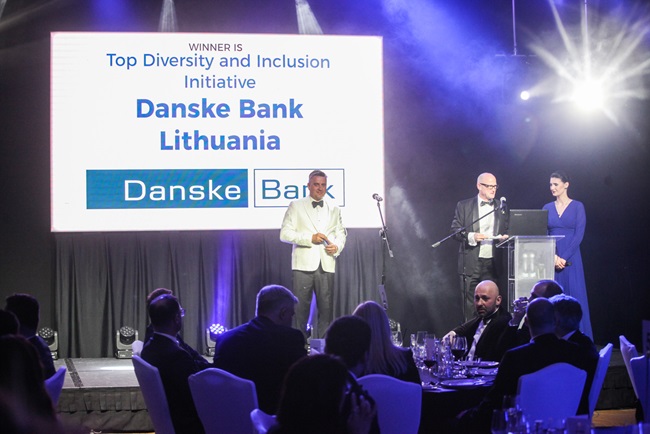 "Diversity and inclusion are two critical components for fostering a high-performing organisation as well as an innovative, agile, and healthy work environment. I am very proud that Danske Bank has been recognized with this international award. However, our work is not done here; we will continue to raise the bar in our pursuit of being a diverse and inclusive place to work," says Indre Sakalauskiene, Head of HR Lithuania.
Danske Bank has demonstrated its ambition and commitment to diversity and inclusion through a number of significant initiatives over the last year. We presented an interactive installation in Lukiskes Square in May to commemorate the International Day Against Homophobia, Biphobia, and Transphobia. The installation encouraged people not to be afraid of differences and to be open and tolerant. In addition, we hosted the well-received Inclusion Day21 event. Business leaders, public figures, and artists all spoke about the importance of diversity and inclusion. We expressed our support for the LGBT+ community and partnership regulation in the country during the event, along with other companies operating in the country.
We continued discussions on diversity & inclusion and mental well-being at the largest people management conference in the Baltics, HR Week Lithuania. The presentations on Danske Bank-introduced diversity & inclusion and mental well-being topics were streamed to the wider society free of charge. The determination to foster an internal culture in which everyone is equally respected and has equal opportunities, regardless of gender, age, race, nationality, sexual orientation, or physical disability, was also highlighted in our video about the Danske Bank community.
Many colleagues have contributed to these and other initiatives. The award is in recognition of all of their efforts to make the organisation and society more open and tolerant.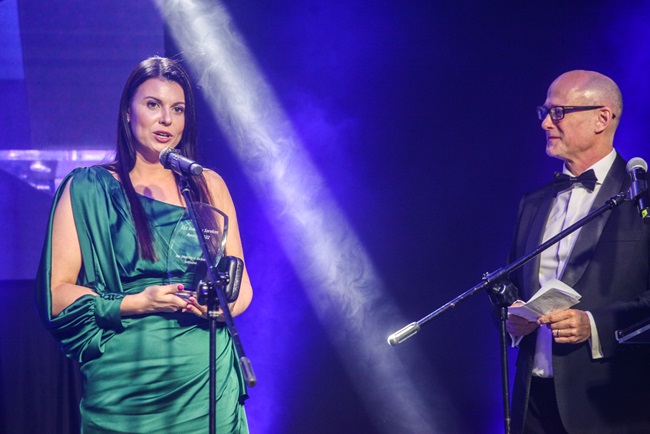 "Danske Bank's commitment to diversity and inclusion is based on its ethical position and belief that diversity is a strength of our organisation that allows our employees to reach their full potential. Creating a work environment where employee differences are valued and everyone has the freedom to be themselves remains a top priority for our company," says I. Sakalauskienė.
Danske Bank was also nominated in the CEE Business Services Awards 2022 for Most Transformed Workplace of the Year, TOP CSR Initiative, and TOP Business Services Center HR Director of the Year.