As the war in Ukraine continues, a growing number of Lithuanians are stepping up to help. Unlike before the war, the majority of volunteers now prefer to help people fleeing the war in Ukraine, rather than communities united by shared needs or interests. The shift towards aiding Ukrainians is striking, both among those who volunteer on their own and among organisations that promote volunteering within their teams. The inventors of SAVA, a platform based on the US Digital Volunteering Tool, and representatives of the companies that use it are keeping an eye on these developments.

The number of people eager to volunteer has increased fivefold
"In the first week since the onset of the war in Ukraine, five times more volunteers have registered on our platform than in the previous weeks on average. The majority of those who signed up that week and in subsequent weeks said they desired to assist in times of distress." Milda Lukoševičiūtė, Head of the State Enterprise Socialinis Veiksmas, observes a trend toward aiding Ukrainians among volunteers and among corporate organisations searching for volunteer activities that they could offer to their employees. More than six months ago, the organisation under her leadership introduced a Sava, volunteering platform that connects non-profit organisations seeking assistance from volunteers. The number of organisations on the SAVA platform has nearly doubled since its introduction, with around 80 non-profit organisations now available for volunteers searching for volunteer opportunities.
The operators of the SAVA platform also point out that as the number of individuals ready to help Ukrainian refugees rises, it becomes increasingly difficult to find volunteers who have the required skills and are willing to give continuing support to various other communities.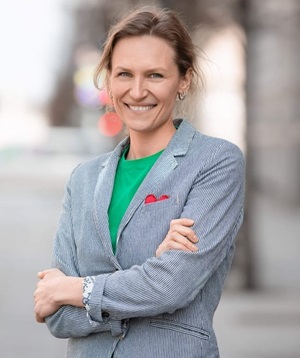 "We're getting concerning indications from a variety of organisations that are assisting various sections in the society who require special assistance.
They are concerned that finding assistance for their philanthropic initiatives is becoming increasingly difficult. For example, we received a call from the

Betanija
social centre, which provides meals to the poor. Normally they haven't had a scarcity of volunteers, but now they are experiencing this situation."

- Milda Lukoševičiūtė.
From volunteering in animal shelters to helping the Ukrainian people
Danske Bank, one of the country's top five employers, is keeping an eye on the trend of assisting Ukrainian refugees. According to Vilius Lukauskas, Country Business Manager, the areas where employees engage in volunteer activity are changing: "In the past, many colleagues used to collect money for organisations ranging from those of national importance like the national Food Bank or the Riflemen's Union, to smaller ones like animal shelters. With the ongoing conflict in Ukraine, an increasing number of colleagues are volunteering to help Ukrainian families who have temporarily relocated to Lithuania or to provide humanitarian aid to those who have fled their homeland."
The Country Business Manager of Danske Bank Lithuania and his colleagues recently volunteered to set up temporary housing for more than 50 Ukrainians on one of their paid days off. "We helped with renovation of an old rehabilitation centre in Vilnius, where women and children from Kharkiv were temporarily accommodated. When preparing and painting the walls, our team was accompanied not only by a sense of solidarity, but also by the feeling that this is one of the most important activities to which we can currently devote our volunteer time," says Vilius Lukauskas.
Following the unfortunate events in Ukraine and the desire of many individuals in Lithuania, including Danske Bank employees, to assist those impacted by the military conflict, the bank decided to increase the number of paid volunteer days from one to three per year.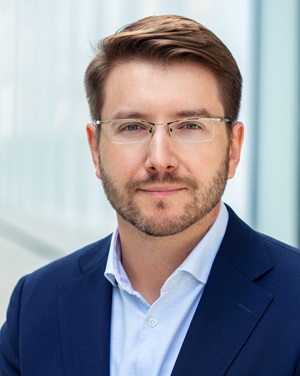 "We have estimated that if every one of our colleagues utilised a paid day off to volunteer, there would be 16 full-time volunteers every year. It's similar to a small business that only does good for the community."



-Vilius Lukauskas




The month of May is Volunteering Month
For the first time, Danske Bank has declared the month of May as Volunteering Month to encourage employees to use their paid time off to volunteer Those who wanted to take a day off to volunteer had to find a place they wanted to volunteer on their own until May, when the SAVA platform developers made it easier for them. SAVA selected the organisations waiting for volunteers based on criteria agreed upon with Danske Bank. These opportunities include the ability to volunteer in groups with employees of the bank and thereby build teams. Employees can also choose organisations that would benefit from a half-day or full day of their assistance. These include spring clean-ups organised by national and regional parks, the River Clean Up initiative to clean up rivers and their banks, the Gervių lizdas project to plant oak trees, etc.
In the previous year, more than 750 Danske Bank employees in Lithuania had volunteered for one business day, with 260 employees volunteering in the first quarter of this year alone. "The pandemic has had a two-year impact on volunteering. Due to all of the restrictions, there were significantly fewer opportunities to volunteer, especially during the first year. Last year, the restrictions eased slightly as both organisations learned how to function in the context of the pandemic and people became more aware and more enthusiastic about helping. We expect this year to be a record year in terms of the number of business days dedicated to volunteering, with all limitations lifted in the country as of this month," says the Country Business Manager of Danske Bank Lithuania.