Danske Bank will now focus even more on flexibility for employees based on the experiences of working remotely during the pandemic. After the pandemic, employees will get the possibility of organising working days in cooperation with the local manager as well as a subsidy to upgrade the home office.

Indre Sakalauskiene, Head of HR in Danske Bank Lithuania, does not doubt that Covid-19 will be defeated, but some of the changes that followed in the wake have come to stay. For example improved opportunities to work from home.

"We see that remote work is well accepted among our employees, many of them are happy about the much greater degree of flexibility. Our colleagues value the trust they get from the employer and the possibility to choose the most suitable way of working", says I. Sakalauskiene.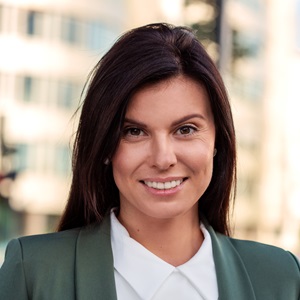 "Our colleagues value the trust they get from the employer and the possibility to choose the most suitable way of working."
Indre Sakalauskiene





This tendency towards working from home is noticed in other countries too. An internal survey, carried out in Danske Bank Group has shown that 92% of employees want to work from home on average two days a week, and this is a wish that the bank's management will now fulfil.
"Basically, we believe that flexibility of working from home has a positive effect on our colleagues work-life balance. Of course, during the shutdown, employees have experienced childcare and other challenges, but when the shutdown is over, we will take advantage of the positive experiences we have gained and ensure that employees can continue to work at home and get all the benefits", says I. Sakalauskienė emphasizing that it will be a completely voluntary scheme, and if employees who wish to work from the office full time, will be able to do so.

Head of HR confirms that this freedom to choose is in line with Danske Bank's ambition to create a more modern and more flexible way of working.

Understanding, that working from home demands not only new IT-solutions but also a comfort in the home office, Danske Bank is now giving employees
in all locations a one-off grant, which in Lithuania is 700 EUR (before taxes), to upgrade their home offices.

"Our employees are used to comfortable workplaces at our offices – adjustable desks, ergonomic chairs, several screens and etc. Therefore, we believe that this one-off support will help our colleagues to improve their workspace at home," explains I. Sakalauskiene adding, that employees will decide themselves how they should best use this support.