Who we are

Danske Bank Lithuania is Danske Bank's strategic unit, providing finance, IT and global business services to serve our customers worldwide.
We are on a journey to push the banking boundaries and make constant improvements in how we operate.
We aim to do this by combining the best of two worlds: the strengths of what Danske Bank has built over 150 years and
the approach of start-ups to what we are going to create in the future.
4137 employees
 30% internal career moves every year
100+ professional backgrounds
15% of leaders heading global teams
 54% female / 46% male
From 19 yrs. to 67 yrs.
Danske Bank acquires SAMPO banking business in Lithuania.
Our societal impact
At Danske Bank we believe in the power of people, and we care a lot for our community – both internally and externally.
9e6fc9b3-7846-4465-bf35-f2caf244abbf
#FreeToBeMe
We respect and value uniqueness and diversity, regardless of background, level or circumstances. We aim to create an inclusive workplace where differences are our strengths and where people feel valued and can realise their full capabilities.
b110c52e-00090253-74dc1bd5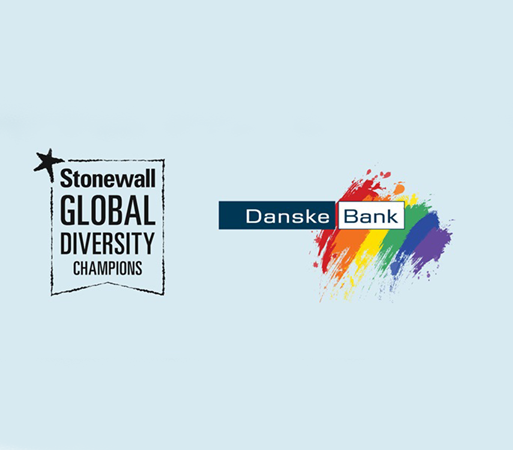 Danske Bank joins Stonewall Global Diversity Champion programme
Danske Bank joins Stonewall Global Diversity Champion programme to further strengthen the bank's work to become a more inclusive workplace for LGBT+ people.

As Europe's largest LGBT+ organisation, Stonewall has spent more than 30 years empowering LGBT+ people to be their authentic selves, achieve their full potential and make a positive change together with their allies.