To be one of her own people
"Danske Bank was my first long-term job after graduation. I liked my job, the leaders were understanding, supportive and encouraged me to improve. The working environment was amazing – great office space, work conditions and fringe benefits for employees. This kind of treatment is easy to get used to, and since this was my first job, I took it for granted. At some point, I felt that I could do better," says Jūrate Šatė. She started in Danske Bank as Junior Software Engineer, and after few years became Junior Test Specialist.
Despite the change, Juratė felt that she wasn't improving fast enough - she wanted bigger challenges and more dynamics.
When she received a job offer from another company, Juratė did not hesitate. "I am really determined. I thought I would gain new knowledge and ideas at a new place. Of course, youthful idealism also came into play. I wanted to explore new waters, gain more experience, try new things, and then return smarter and proud of myself," Jūratė recalls and admits that after only three months of working for the new employer, she realized that she chose wrong and wanted to quit. "Unlike in Danske Bank, I realised that everything at my new job is different. My expectations weren't met, I felt I was wasting my time. I started to look for a new job and considered coming back to Danske Bank, but that's when I found out that I was expecting." Juratė knew for sure that she will not return to the same job after parental leave.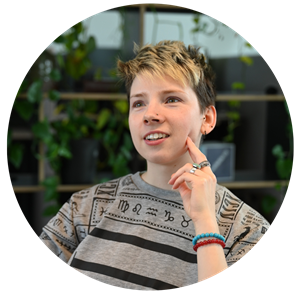 "I was looking for a job, I got offers, but after one of many interviews I felt stressed that I have to repeatedly prove myself that I deserve the position I applied for, regretting that I wasted my time for the last few years. I really wanted to be with my own people - where everything is familiar and known. I contacted my former manager at Danske Bank. He assured me that I could come back. I turned down two job offers I had at that time and returned to Danske Bank,"
says Juratė Šatė.
Juratė returned to Danske Bank as Test Automation Engineer in August last year. She said it would have been more difficult to get a similar position at another organisation - her former experience with Danske Bank's products helped. "When I first joined Danske Bank, we collaborated with the automation team. I saw them as demigods, I didn't even think I could be one of them," Jūratė says with admiration. Her return was smooth: having started part-time, she gradually increased the workload. "My previous experience in the bank helped me start in the new position with confidence and no stress."

Felt like summer holiday
Knowing where she was returning to also made it easier for Alina Miežietytė-Gudzinskė to rejoin Danske Bank after a break of over a year. Unlike Jūratė, Alina first joined Danske Bank having worked at other organisations and knowing what it is like to work at a large multinational company. "I was tempted by the organisation itself - it was interesting, big and presented many opportunities. And indeed, during my first two years at Danske, I changed my position from Consultant in the Customer 1st & Process Development area to Senior Consultant in Learning & Development team."
It was not just Alina's position that changed – the organisation was changing too. "At that time, Danske Bank was implementing one of the biggest changes in its history. Innovation and change are good in principle. However, on top of me changing positions within the bank, there was much more change around me and in the team. Each of the changes required a lot of energy to adapt to, while all I wanted was to concentrate on my work. It just so happened that I received a few job offers and thought I would give it a go and see how things are done elsewhere. Even though my heart was aching, I quit Danske Bank. I knew that Danske did not close the door to former colleagues," Alina says.
She left Danske Bank with a feeling that she was leaving in order to invest in herself. A year at a different organisation, she says, really made her grow. "I did a lot of interesting and effective projects that are still working well today. I left for a smaller organisation where decisions are made faster, especially when you manage the processes end-to-end yourself. I worked as a Learning & Development Lead, creating, conducting, and evaluating training programmes. I took a lot of this experience with me to Danske Bank when I returned. I brought knowledge of certain topics and processes, which I now apply in the bank: I deliver training both internally and externally," Alina says.
She also kept in touch with her colleagues at Danske while working elsewhere.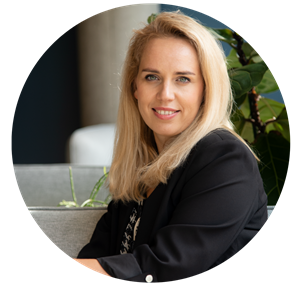 "I met with my former team every 3–4 months. While the team's composition changed, its core remained. We would meet to discuss the latest news in the bank and in our personal lives. That way, I stayed connected to Danske Bank and up to date with what was happening in the organisation. If you leave on good terms and do not lose touch with the former employer, you will always have someone to talk to,"
Alina says.
She recalls the saying: "People don't usually remember what you did, they remember how you left," - Alina believes that one should always leave on good terms, because you never know when you might need or want to come back.
Although her original plan was different, Alina rejoined Danske Bank after a break of more than a year. "After a very busy period at another company, I left to take a break from work and get my priorities straight, but a colleague at Danske suggested that I apply for a new position as Employee Experience Manager. I did and got an invite to join," Alina recalls. The agreement was that she will start working at Danske Bank in the Autumn. "I came into the office and felt like a child going back to school after the summer break. You are curious to see what changed, yet you feel so good, because you know exactly where you have come back to. Compared to the first time, when it took me half a year to start working effectively, i.e. to understand the bank's structure, processes, the acronyms alone, this time it only took me a few weeks."
Return knowing and feeling welcome, needed and valued
Indrė Sakalauskienė, Head of HR at Danske Bank Lithuania, also emphasises that for boomerangers it is much easier and faster to integrate into the organisation's culture and work. "Returning colleagues are more or less familiar with the organisation, its working principles and values. Their comeback is also easier because of the colleagues they already know and whom they often keep in touch with outside work. Boomerangers also bring a breath of fresh air, as they return with new knowledge and experiences. Even if these experiences weren't the best, they broaden colleagues' horizons and help them see things in a new light."
According to Indrė, these are just some of the reasons why employers should keep in touch with their former colleagues.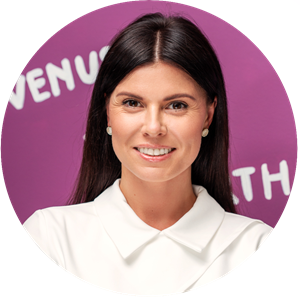 "Both Jūratė's and Alina's experiences show that employees can leave for various reasons, from youthful maximalism, to determination to try out new roles. However, the decision to return comes only to those who are sure that they're welcome and valued at the former workplace,"
Indrė says.
140 colleagues who returned to Danske Bank last year prove that. Thirteen of them are members of the Danske Bank Alumni Club.
Recently, Danske Bank's Alumni Club celebrated its first anniversary. Established in February 2022, the club has already held two meet-ups with former colleagues, shared comeback stories and discussed the latest news in Danske Bank and the market. Danske Bank Alumni Club members receive periodic newsletters, invitations to events. Today, the Club has more than 600 members.
Are you a former colleague of ours?
Would you like to join the Danske Bank Alumni Club?
Register here