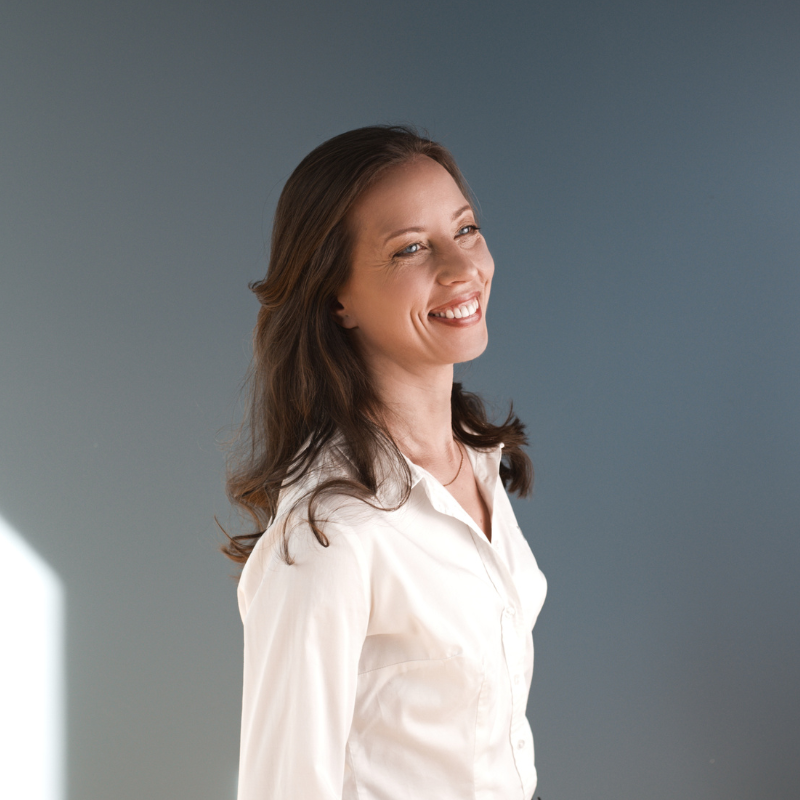 Eglė switched from chemical engineering, production planning, administration works to programming due to her desire to be a specialist in her field who is not easily replaceable. A little more than a year ago, she took her first important step along this path: Eglė started learning programming on her own, and after just over six months, she began working as part of a paid career-restart program called "FuturePros" at Danske Bank Lithuania. This all happened a lot earlier than Egle had projected in her own career plan. In addition, she is not just a student ready to graduate; she is a talent with more than 20 years of experience who decided to change her career.
The inner desire sparked – I can start again!
"After working at my previous job for six years, I felt a lack of personal fulfilment, and it also didn't seem like a solid background to me. I was in charge of managing administrative tasks such as writing and supervising the execution of contracts, invoicing, financial reporting, and document preparation for public tenders. I eventually came to understand that even when you are doing so much, you are still not an expert and are easily replaced," said Eglė Ona Vaznelė, remembering perfectly what it meant to be an expert. She holds a chemical engineering bachelor's and master's degree and spent 11 years working for a company in the chemical industry.

At that time, the first signs that something needed to change in Eglė's career came to her mind.
"Just then, my daughter graduated from high school and enrolled in university to major in engineering as I did. I remembered the old days and learned a lot with my daughter as I helped her with math, mechanics, and other technical subjects. It made me realise I could learn something new! We were studying together and preparing for an exam, but she was the one who would be taking it, and I thought, 'I could pass this exam, too'," Eglė said.
When suddenly fate brings a chance – you can't miss it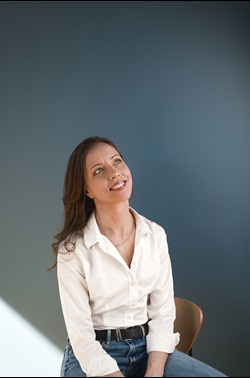 At the time, Eglė was working at an engineering and project management company and did not yet have a clear idea of what she wanted to study. "COVID-19 began, as did remote work. I spotted a Women Go Tech programme announcement on social media and an invitation to learn about opportunities to retrain in IT. I've always been interested in computers and programming, and I've always been curious about how and why things operate as they do. While using different software and running into some errors, I tried to figure out the issue and fix it rather than immediately seeking assistance from IT specialists," Eglė said. The idea of retraining in IT seemed unrealistic; however, Egle decided to attend 10 lectures that introduced the various fields of IT and the possibilities for career change.

"I enjoyed the lectures. Also, I already knew I could learn. So, I decided to apply and see whether I would be selected for a mentoring programme. Considering how tough the competition was, I didn't have much hope, yet I made it through the selection process and even received a scholarship to cover the cost of the programme. When fate suddenly offers you such an opportunity, you cannot help but take it," Eglė said. She had to choose an IT specialty before submitting her application.
"I picked backend engineering because I've always been attracted to complex things. I told myself: "If it doesn't work out, I can always shift to an easier field, but I will have already learned the fundamentals in the more difficult one, and that will be a strong basis."
Started learning programming on her own
Eglė was selected for the Women Go Tech mentoring programme at the beginning of December, and she had one more month until its' opening in January. To avoid wasting time, Eglė started learning programming on her own. "I found an online course at a Finnish university and chose Python as my programming language. From what I read, it is one of the easiest languages to learn. I wanted to see if I could code at all, if it was something I liked, and what it was all about," Eglė recalled. The course had already begun in September, so she enrolled a few months later. As a result, she finished the six-month programming course in just two months. Eglė was studying in the evenings and on weekends because she was also working full-time at her prior job. There was a time when one of her project due dates fell on New Year's Eve: "Everyone was having fun, and I was sitting there, writing a code and making sure it worked, because that was the deadline to complete the last necessary task before I could take the exam. So, I was allowed to take the exam, and I passed it. It was a pretty challenging task."

Later, as Eglė was participating in the mentoring programme, she received a recommendation from her mentor and started to learn C# on her own. It is one of the main programming languages used by backend engineers. Eglė had a career plan that detailed how she believed she ought to proceed with her ambition to become a programming specialist, and her mentor agreed with it.
"When I was creating the plan, I did some research into what a backend engineer's work includes, what it looks like, and how long it might take to understand it. I realised there was going to be a lot of studying, that it might be difficult, and that it would take time. I also understood that, unlike when I was studying for my first job right out of school, I now had a family and housework and would only be able to devote the time left over from all of my other responsibilities."
Wanted to try out the selection process, but got a job as well
Her plan was to spend the first year learning the basics of programming, then start looking for an internship/a job as a junior specialist and reach the level of an advanced programmer within 5 years. Eglė's mentor agreed with her, saying that 5 years of studying and working hard is enough time to become a good programmer. However, already in the first year, Eglė had to adjust her plan. She was constantly researching the programming topic, so an announcement of the "FuturePros" programme run by Danske Bank Lithuania caught her eye in the spring. "Although I was planning to start looking for a job six months later, I thought it would be a good opportunity to experience how the selection process works. And the experiment was successful!" Eglė said.

To apply for the "FuturePros" programme, Eglė had to fill out a questionnaire and take the online tests. Later, together with the other selected candidates, she was invited to Danske Bank Lithuania's campus in Vilnius, where a day-long event – the so-called assessment center – took place.
"Together with future colleagues, we had a full day of activities. We were observed and evaluated, and managers interviewed the chosen candidates in the afternoon. Four interviews for four separate roles were scheduled for me, and they were successful since I received an invitation to join one of the teams," Eglė said.
Although still learning, she fully feels as a member of the team
After receiving a call inviting her to join the Danske Bank Lithuania team, Eglė had to make the final decision to change her profession and leave her previous job. Since July of last year, she has been working at Danske Bank Lithuania as an IT software engineer while also taking part in the "FuturePros" programme. "The programme runs throughout the year. Lectures and meetings are organised at least once every month or two to familiarise its participants with the organisation's activities, internal processes, working principles, and banking operations. They also teach us things that you might not even get from just working in the organisation."

Despite the fact that Eglė started her new position as a student, she works and feels like a complete member of the team since she is given tasks, works together to solve them, and strives to achieve shared goals. The inclusive values that are supported by the team foster this feeling. Eglė laughed as she remembered how she was eager to make excuses for her age when she first joined Danske Bank Lithuania and met her younger colleagues. But as long as she is moving in the direction of achieving her dream of being a skilled backend developer, she is no longer bothered and feels safe at Danske Bank Lithuania, being who she wants to be.