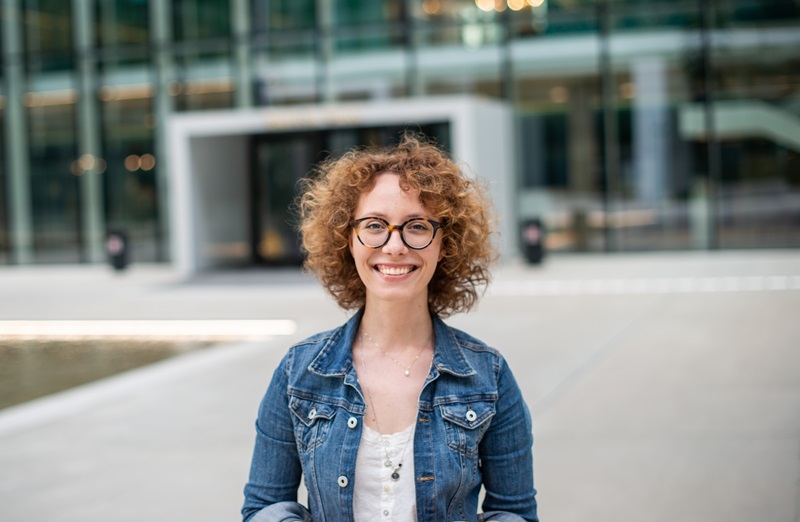 Banks are as old as a hills. Still, what we envision when we think of the people working in banks, is actually very different from reality. One of the dominant misconceptions, is that all bankers are tedious people in suits. Years ago, I actually believed this to be the case as well. When my degree in philosophy led me to Danske, I found I could not have been more wrong.
What is it people at banks do?
It might come as a surprise, but not all employees at Danske Bank studied finance. As a matter of fact, Danske's employees in Lithuania came from over 100 different universities, with people having specialized in more than 100 different subjects; at Danske you will find people from 20 to 66 years old.
In Lithuania, Danske consists of three large units of professional teams: the Global Service Center, the IT Service Center and the business banking. Although all of them are linked to finance, the range of activities they are involved in is extremely wide.
It is not just finance specialists, data scientists and cyber security specialists that can be found in our corridors, you will also find today's Aristotle and Socrates, as well as historians and psychologists that can provide extraordinary insights, teachers who educate and raise future specialists, and even a hydro meteorologist!
Our people are the living proof that all of those stereotypes about banking – and education – are far off from reflecting reality. Probably you have heard the joke before, that those who are not well-versed in using numbers start studying Humanities. Here at Danske Bank we have over 200 professionals with various degrees in Humanities. So, if you are a visionary whose head is overflowing with ideas, if your comfort zone is your least favorite place and if you love constant changes – no matter what is written on your diploma – you possess the Danske gene.
How did a philosopher end up at a bank?
I also possess that gene. This means that I need change and challenges in my life. After completing my studies in Philosophy, I decided to test myself in another field and to get an M.A. in Public Relations. As a certified PR specialist, I worked for some time at an agencies, and then tried my hand at freelancing – taking care of the communication for several sports, science and art projects, as well as providing business advice.
And eventually I got bored.
That is when I realized I wanted to be involved in bigger projects, and to understand what it means to work for a big organization, as well as to unravel its internal mechanisms. This was also the moment Danske's job listing grabbed my attention. Now, I have been working here for over three years and I am not looking for new changes because here I can create changes myself. Snoozing while working here is not an option. And I really like that. I can learn from the best and thus improve myself faster.
Using our differences to excel
With so many different professions, talents and hobbyists in one place, the bank can be a real place of wonders. An anthropologist who provides an effective and affectionate workplace, a lawyer fighting money laundering and terrorism, a mathematician analyzing consumer behavior, a physicist examining digital data or a DJ who develops IT solutions – all working together in Danske.
No one here is a serious, tedious banker who is exclusively interested in finance. Everyone's competences, ideas and work are irreplaceable, because, after all, we work for people – with different needs, points of view, desires. As we create technological solutions and solve problems, we have to work as a team, understand each other's differences and discover common points.
At Danske, everyone's unique experience is transformed into major international projects – from mobile application and career development to world-class ambitions – such as the establishment of the Danske Bank Anti Money Laundering Academy, the numerous social initiatives we contribute to, as well as the annual Danske Bank Vilnius Marathon which fills streets of Vilnius with thousands of runners.
It is said that if you find your favorite job, you will no longer need to work. Here at Danske Bank this might just be the reality.