There is a tendency that employees stay in one company for an increasingly shorter period of time. It is no longer surprising when a colleague decides to change jobs after a couple of years, or even earlier. However, there is another tendency too: the return of former employees is becoming increasingly common. Organizations benefit from returning colleagues, as they rehire mature and more experienced professionals. In Danske Bank Lithuania we currently have 226 employees who have left and returned to the bank later. Almost 40% of current rehires came back during 2020. We have therefore decided to talk to a few colleagues who, having tried their hand elsewhere, returned to their former jobs.
Jonas Klimas, Leader of team at Wealth Management business development

Some think that people starting a new job experience a lot of stress in the first few days. However, personally for me, the feeling of starting at Danske Bank for the second time reminded of returning to work after a longer vacation. My colleagues were joking that the time I was away was vacation paid for by another firm. Getting started was quite similar to being employed for the first time, except that things were going much faster. If I spent a few months getting acquainted with the bank's activities and stakeholders when I first got the job, so it took only a few weeks to start up the second time. However, with faster on boarding, other stages of change, such as a decline in enthusiasm, also come faster. I think it's important to pay attention to this not only for the returning employee, but also for his or her manager.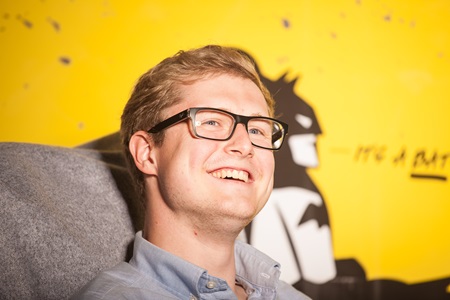 Employers should understand that the main reasons behind the return of employees are often related to the reasons for leaving. In my case, it was a certain slowdown in career and personal growth, I wanted more challenges. And as ironic it may sound, that was one of the reasons why I decided to return to Danske Bank.
The new role provided greater opportunities for growth. It is often the case that an employee simply does not wait for a new opportunity to arise and leaves the company too early. This return allowed me to appreciate the strengths of the bank more, which I felt lacked while working elsewhere.
Agne Imbrasiene, Senior Management Coordinator at End User Technologies
I am happy for having returned to Danske Bank, because I share the same values, appreciate the bank's culture and care for employees. The feeling of returning is really good - everything feels familiar and reliable, so you start to appreciate it more.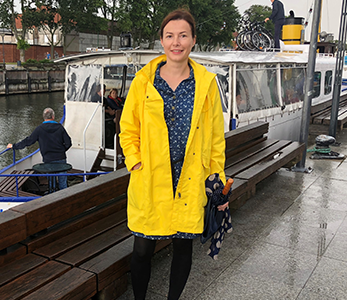 And the changes, after leaving Danske Bank and testing myself elsewhere, allowed me to gain new and diverse experience and skills. I became more flexible and have a much broader perspective on things.
I believe that returning employees are a compliment to Danske Bank and signal mutual trust. Such employees are "time-proven", their strongest competencies are clear, their personal qualities are known, and plus - they have gained new experience. Rehires don't need much time to adapt, because they already know how things work in the company.
Dovile Samaitiene, HR Partner
After I left Danske Bank, I have always remembered it as a dynamic organization which, while fostering Scandinavian culture, ensured work-life balance for employees. I had been working in the bank for many years, and when I decided to leave this job and gain more diverse experience in different organizations, I was sure that I was far from saying goodbye to Danske.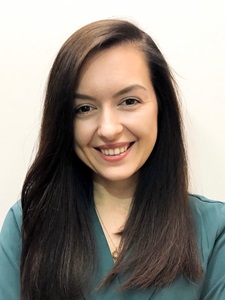 — The opportunity to work with such a large team of professionals in their own fields, to contribute to global projects that improve the performance of the entire bank, and to see the actual benefits of my work for the organization were the main reasons why I decided to join for the first time and come back later.
In my view, Danske Bank is a constantly growing and changing organization, so when you return to it, you must also return to the role of a newcomer, re-learn a little bit of the changed processes, get to know your newly joined colleagues. Comparing my first and second starts, when I started working here for the second time, I felt much more confident. General knowledge of the organization allows you to join the team faster, and after a few weeks you feel like you have never left. Now that I returned, I am very pleased to see that the organization is maturing, paying even more attention to the topics of diversity and inclusion, and trying to be an exemplary socially responsible employer.
Margarita Smirnova, Product Manager and Business Analyst at Sales and Welcoming IT
Every employee in the bank is given a lot of freedom, and the prevailing principle here is that it is important to deliver the work on time, while when and how are for you to decide. These are some of the work principles I appreciate in the bank. Among other things, the opportunity to continuously grow by participating in various trainings or realize yourself in areas outside of your profession or even free time also contributed to my return. When I first got a job at Danske Bank, I met a lot of ambitious and active people, with whom we organized events together and encouraged other colleagues to join benevolent initiatives. Therefore, when I received an offer to work elsewhere, it was not easy to leave everything.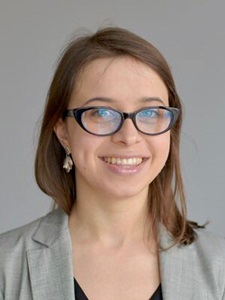 Danske Bank is a large organization, and each division is like a separate company, so you are unlikely to face identical projects. If your character wasn't the perfect match with some colleagues, or if you didn't like the specifics of the job in one team, that doesn't mean it will be the same in another.

When I returned, I started working in a completely different department with a different project, where I took on more responsibilities, and the former experience gained in Danske Bank only helped to manage future challenges.