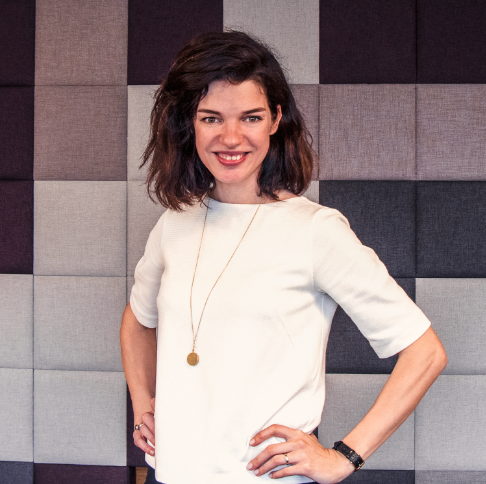 I strongly believe that most of our blockers for a change come from our own heads. Emigrants who consider returning to Lithuania face similar barriers, even if differences between working cultures abroad and our country are decreasing. The 'Back to LT' project and other similar initiatives help convey this message to expatriates. I shattered these myths a few years ago myself by deciding to return to Lithuania and shared my insights at the 'Back to LT' events with Lithuanians from Manchester and Birmingham last December.

This initiative, which has been joined by various organisations operating in Lithuania including Danske Bank, is in its fifth year of operation. The project is aimed at inviting and motivating Lithuanian people living, studying or working abroad to return to Lithuania and to start a career or business, hence contributing to the strengthening of social welfare. Every year, representatives of governmental institutions business companies from Lithuania meet with nationals living abroad.

You can achieve more in your home culture

I travelled to the UK back in 2006, deciding to pursue a Master's Degree in Project Management. Life in England was great: quality studies, professional lecturers, an aura of art and music all around Manchester. After a year of studies, I became an Assistant Project Manager and later took over the management of IT projects. Although being successful in professional and personal spheres, I have always felts being like a temporary resident.

The message I wanted to share with everyone who came to the meetings in Manchester and Birmingham was that there are opportunities to realise yourself everywhere, especially if you have the right skills, attitude, and motivation. However, it is much easier to exploit them in a culture which is familiar to you and where you feel at home. For example, understanding the local lifestyle and habits makes it much easier to change not only your organization, but also to have an impact on a wider society. Due to the need to build a relationship with decision-makers, it may take a very long time to change anything in the English education system. In Lithuania, universities are much more eager to collaborate and adjust their curriculum.

Let's be braver in talking about positive changes in Lithuania

Being in flight mode regularly, I was able to compare the work culture in both countries – and to be honest, and I didn't notice any significant differences. Living in my beloved Vilnius, I was able to grow and develop myself in an international company – and finally, the experience I gained eventually brought me to Danske Bank.

'Back to LT' organised sessions in Manchester and Birmingham connected so many bright and educated Lithuanians: some of them are studying for a PhD, others are establishing themselves in international companies, and others are becoming recognized consultants. All Lithuanians I met during the events are very successful in developing themselves professionally and they still keep an eye on Lithuania – they are interested in the country's cultural and political situation.

Interestingly, most of them don't rule out the possibility of returning to Lithuania within the next five years. However, a few negative stereotypes still discourage them about the working culture of our country. It's essential to eradicate these harmful stereotypes and speak boldly about the many positive changes happening here.

Competencies matter the most

Whether you're working in Lithuania or pursuing a career in the United Kingdom, having the professional competencies and skills are valued first and foremost - this is what opens up career prospects and leaves no room for outdated ideas in a very competitive market.

Finally, if we removed all the decorations and logos, you probably wouldn't be able to differentiate Google's headquarters from an office in downtown Vilnius. After visiting Google in Dublin, I realised that in Lithuania we already have very similar work atmosphere and development opportunities and this may not necessarily be a division of a multinational company – the Western atmosphere is already being created by local players such as the "unicorn" Vinted and others.

I believe that it is important to talk not only about financial stability but also about more exciting work that fosters improvement and opportunities to contribute to change both in the local community and nationally, to encourage expatriates to come back. Ultimately, to say that they are welcome here, and the opportunities for advancement and growth in their home country are the same as in the UK or Denmark, for example. Most importantly, when working in Lithuania, you make positive impact to your home.