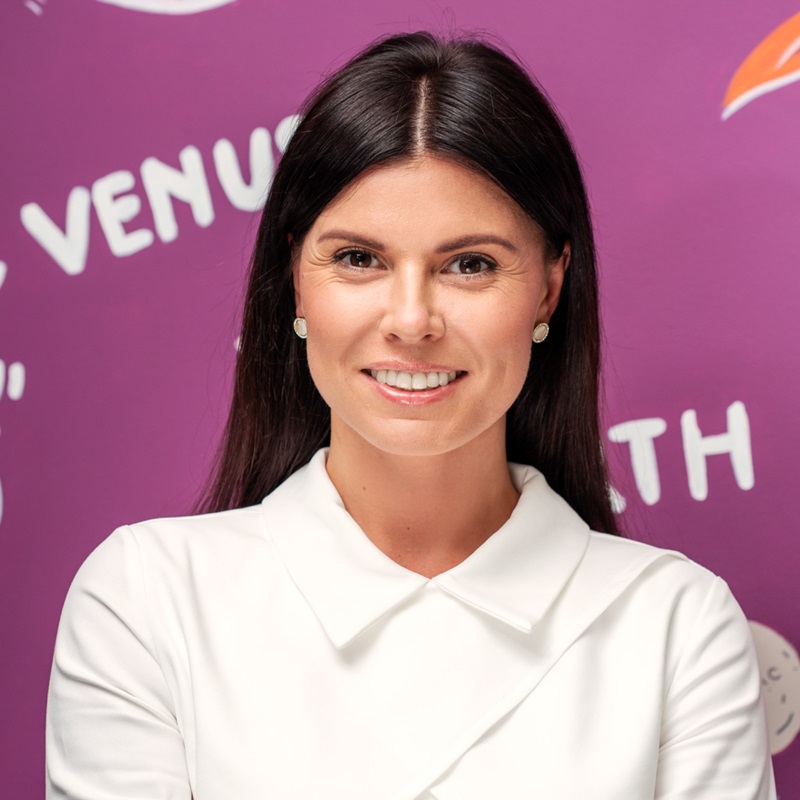 Danske Bank HR specialists accompany the employees throughout their journey within the organisation to help ensure that it is as successful as possible.


HR specialists in Lithuania work as a part of Danske Bank's global HR team, ensuring they follow the best international practices in their daily work.


Danske Bank provides HR specialists with many opportunities for improvement and growth.


We are currently actively looking for new members to complement our HR selection and process administration teams - find open positions here.
Almost every Danske Bank employee has met with this team consisting of about 100 specialists at least once. From the employee selection processes to professional development and management consulting, the Human Resources (HR) team accompanies Danske Bank employees on their journey through the organisation.
Indre Sakalauskiene, Head of Human Resources in Danske Bank Lithuania, explains that her team consists of HR specialists from different fields. They are united by the goal of ensuring that the employees in the organisation feel cared for, with security and opportunities for continuous improvement from the first to the last day of working at the bank. The teams working in Lithuania closely cooperate with teams in other countries to learn good practices, as well as sharing the solutions they have implemented in our country on a group-wide basis.
"Our colleagues in Lithuania work as part of Danske Bank's global HR team, which means they follow the best international practices on a daily basis, constantly monitoring not only Lithuanian, but also international market trends, and they are able to pick up the best practices and successfully apply them to our organisation. The team not only uses, but contributes to the development of global solutions, which are then established in the whole group," says Indre.
I. Sakalauskiene distinguished six main areas of HR specialists at Danske Bank: talent attraction specialists, remuneration and benefits specialists, employee training and development consultants, HR partners, HR process administration specialists and labour law specialists.
"The talent attraction specialists are engaged in organising and managing selections, working closely with the managers who are involved in the process of employing new candidates. The team is also working intensively to develop talent attraction strategies – they are looking for the most effective ways of finding and hiring employees to ensure that Danske Bank is visible to the most potential candidates," says the HR manager.
In their day-to-day work, the specialists responsible for employee remuneration and benefits aim to ensure a fair remuneration system and to offer each employee an attractive and motivating package of benefits, such as life and health insurance, Tier III pensions, additional leave days or a cash allowance for the installation of a comfortable workplace at home.
An equally important part of our HR specialists includes the employee training and development consultants. They rely on best practices to create a work environment that not only promotes, but also enables the employees to grow and develop in both professional and personal skills.
I. Sakalauskiene also singled out the HR partners who work together with managers on issues related to employees and represent almost all areas of the organisation's HR – from the hiring strategy to growth opportunities and remuneration.
"It is important to recognise the HR process administration teams that not only takes care of the employees working in Lithuania, but also in other locations of Danske Bank. These specialists take care of the employee's journey from the time they join the organisation to their exit, ensuring the timely and smooth payment of remuneration and addressing specific taxation issues, administering employee training, documents and implementing their movement in the organisation during organisational change, as well as initiating employee experience improvements by improving the HR tools and processes," states Indre, introducing the activities of the HR process administration team.
While speaking about the qualities necessary for an HR specialist working at Danske Bank, Indre mentions positivity, attention to detail, empathy and the desire to contribute to the continuous improvement of colleagues and the creation of an even better organisation, including one's personal growth. She noted that the HR team consists of employees with appropriate education in the fields of organisational management, personnel management and psychology, but more attention is often paid to their personal qualities and attitudes, as the necessary competencies are developed through various internal training courses within the organisation.
"Our team consists of employees with a wide range of work experience, depending on their position. We have young specialists whom we help to accumulate knowledge, as well as experienced HR experts who have a lot of experience in large international organisations. At Danske Bank, we give our employees every opportunity to grow and improve their competencies, and we are always looking for candidates who cannot imagine their lives without devoting to HR and simply helping people. We are now actively looking for new team members to complement our talent attraction and HR process administration teams. Maybe that could be you?" says Indre about the available positions.
Do you dream of starting a career in HR? Or maybe you are an experienced specialist who wants to continue growing in an international organisation? Find out about our open positions here!