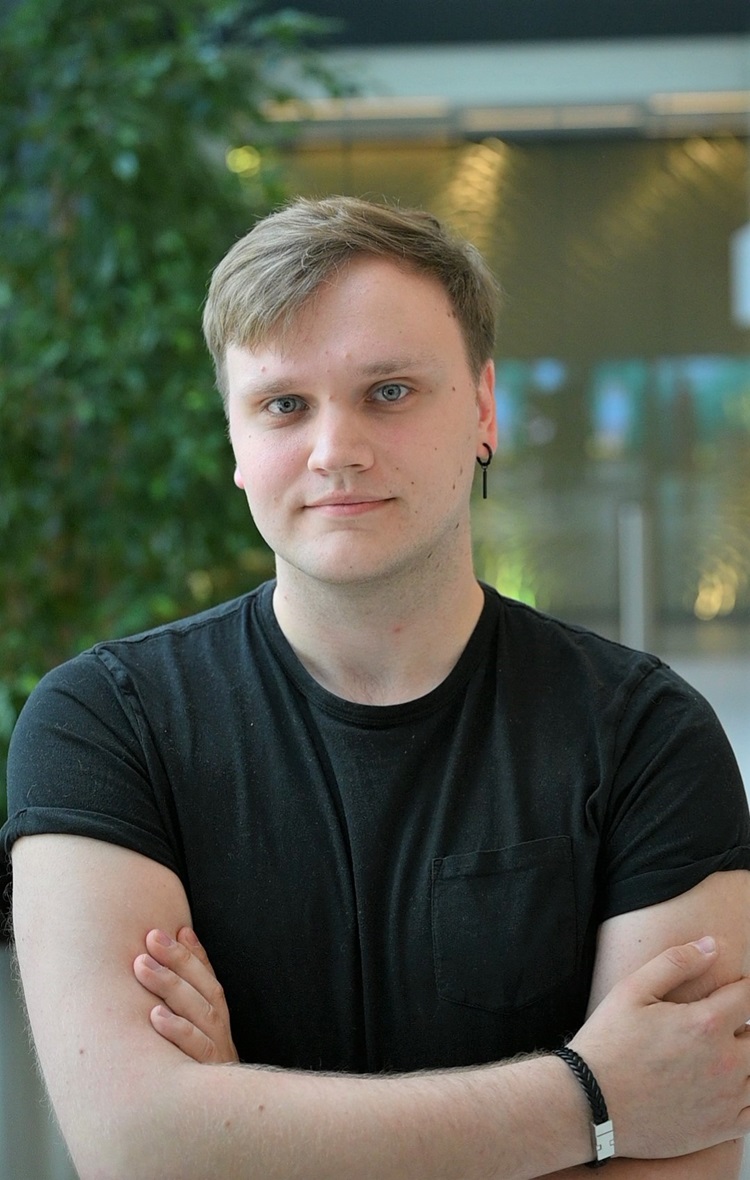 Emotional wellbeing and digital tools. When global events shook the entire world and distracted attention away from other areas of life, these two topics got more than their fair share. Not only did we learn to use the latest tech and other digital tools at incredible speeds to be able to continue working and managing home life, but we also grew more confident in talking about emotional wellbeing. Now that we're gradually getting back to the office and mastering the nuances of the hybrid workplace, not only are we continuing to improve our ability to use digital tools, but we're also using them to maintain and even improve our emotional wellbeing.
The goal of new technology and digital tools – taking care of emotional wellbeing
"We got so used to working from home over the past couple of years that when the state of extreme emergency was called off in the country, most colleagues went on working remotely or on a hybrid basis anyway. What was temporary became the norm. With this clearly in mind, we continue to search for, create and adopt solutions that could ensure a smooth hybrid workflow," says Justinas Stanevičius, Senior Technology Adoption Consultant at Danske Bank. However, he emphasises that the goal is now worded a little differently: he has to make sure both that colleagues have a convenient way to do quality work and that the technology they use has a positive instead of negative impact on their emotional welfare.
This need was made evident not just by discussions at work and in the social sphere but also by several studies conducted over the past years. "Remote meeting times have increased by 150%, their average durations are up by a third, numbers of emails received are up by 50%, the same goes for numbers of chats initiated on messaging apps. These are just a few but very illustrative examples from a large-scale study conducted by Microsoft[1]. These big changes demonstrate that work loads have increased significantly. On the other hand, data from the Microsoft study as well as other studies show that one reason we're spending more time working is that we can't unplug from work when it's right here, at home, within hand's reach," explains Justina Stanevičius.
We won't miss anything important if we turn our notifications off after work
"One simple and effective thing anyone can do if they truly want to unplug from work is to set up your notification settings. The main tools we use when working remotely or on a hybrid basis – Microsoft Teams and email – offer easy ways to turn of notifications after working hours and on days off," says Justinas. However, the aforementioned Microsoft study shows that most employees do not take advantage of this simple piece of advice: as many as 87% of Outlook users keep opening emails after work hours and 70% check their email before even getting out of bed.
Even though there is a clear explanation for why people do not turn their notifications off – they fear that they might miss out on important information – studies show that this fear is unfounded. An experiment described by Insider magazine demonstrated that participants who turned their mobile phone notifications off for 24 hours missed only non-essential work-related and social information. On the other hand, having turned their notifications off for just 24 hours (by the way, the study was meant to have a larger sample of participants, but only 30 individuals agreed to participate and turn their notifications off), they felt less distracted and more productive, and they found it easier to focus on the task at hand[2].
Mobility and an uncomplicated work setup at home reduces stress
A suitable work environment is crucial for successful hybrid or remote work as well as staying focused. "A comfortable workstation means an ergonomic desk and chair, but also headphones, a camera and other devices. Danske employees are given the opportunity to purchase all the devices they need for their work hassle-free on the bank's e-store. These devices help with productivity, and there's less stress involved when you don't have to think about where and how to get them," says the Danske Bank senior technology adoption consultant.
Stress is also reduced when you can do your work wherever you are: "We encourage our colleagues to use mobile devices and set them up with work apps. Once this step is complete, the work process goes more smoothly and productively. For example, if you have to edit a document, there's no need to turn your laptop on, and you can make all the necessary corrections with your mobile device. For now, we have to sign in through Secure Hub. In the future, when we all move to Microsoft 365, we'll be able to log on even more simply – we'll be able to access all the apps through an authenticator."
These new remote log-in features are especially useful when working on the move, i.e., when not at a permanent workspace. "When the subject of a meeting or the questions being raised simply require active listening and not detailed tracking and taking in of information, we encourage our colleagues to use the Desk Free Room function. It signals to meeting participants that they don't need to be tied to an office space. We introduced this feature so that colleagues don't feel guilty about not sitting at a desk during certain meetings, when they're actually heading out to get some fresh air or preparing some coffee for their colleagues in the kitchen area," says Justinas Stanevičius.
Remote socialisation fosters an inclusive culture
Other apps used by Danske open up opportunities for virtual socialisation. "One of the greatest changes we've made in strengthening social relationships between colleagues was the adoption of MS Yammer. It has helped initiate more numerous and more open discussions that have brought colleagues closer together. Knowing that the entire group employs a team of about 20,000, this is a very important change," says Justinas Stanevičius. The MS Teams platform also provides the opportunity for praising a colleague via the Praise feature, which strengthens ties even if people are operating in different spaces: employees feel more included, noticed and valued.
Even studies conducted before the pandemic revealed why the possibility of socializing is so important when working remotely. A survey of 1,100 employees conducted by the Harvard Business Review demonstrated that even remote socialization helps create meaningful relationships that are an important part of understanding each other and building team spirit. Being able to socialize remotely means that employees are also more productive, and the culture is more inclusive, which brings more than one benefit of its own, for example – employees are more open to new ideas, more flexible, produce more valuable insights and have more opportunities to improve[3].
Team leaders are ambassadors of emotional health
Encouraging employees to socialize, motivating and supporting them both before, during and after the pandemic years is one of the tasks of a team leader. Their contribution is critical in adopting and adjusting work practices whereby employees actively take care of their emotional welfare with the help of digital tool functionalities. The most important thing a leader can do in this respect is to be an emotional wellbeing ambassador[4]: not just encourage others to take care of their emotional wellbeing but share how they take care of it themselves, for example, by going for walks in between meetings or hosting them with the Desk Free Room feature, turning notifications off after office hours and using other emotional wellbeing measures provided by Danske – sleep and meditation rooms, gyms or psychological counselling.
"It is the team leaders who we first introduce to various new Danske app features, including those intended for improving the emotional wellbeing of employees. They get all the information and are the first to try them out, becoming trailblazers for their teams. Organizing training seminars for team leaders is one of my tasks. By working with team leaders, we seek to change the behavior of other employees with regard to their use of various IT and digital tools," says the senior technology adoption consultant, whose team is responsible for most of the digital tools used at Danske Bank. One of the team's goals is to take advantage of already adopted digital tools as effectively as possible, optimizing their functions and adopting new ones that will allow a more efficient work process, help create a work-life balance in a hybrid or remote work situation, and finally, contribute to improving emotional wellbeing.
---
[1] https://www.microsoft.com/en-us/worklab/work-trend-index/hybrid-work
[2] https://www.businessinsider.com/study-switching-off-phone-notifications-more-productive-2017-9
[3] https://kaptarbudapest.hu/en/news/blog-en/guest-post-erica-sunarjo-3-reasons-why-remote-socializing-is-important/
[4] https://hbr.org/2020/08/8-ways-managers-can-support-employees-mental-health