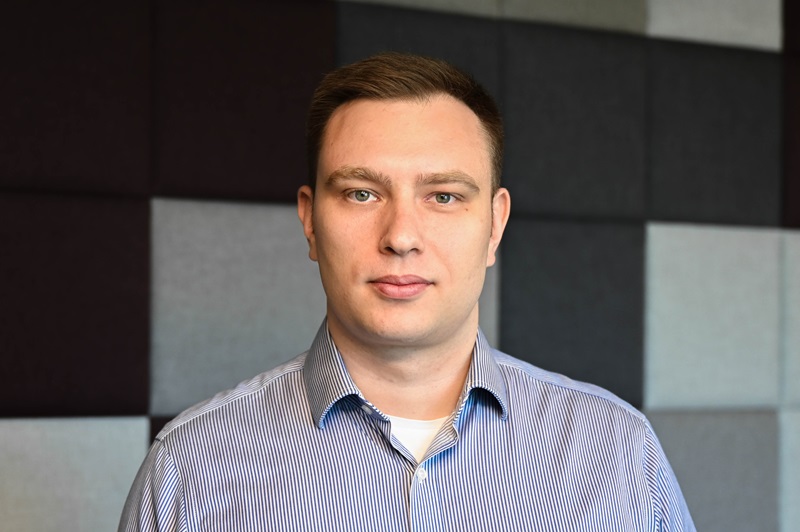 The organisation must be ready to handle any crisis. Loss of electricity, terrorist attack or pandemics - all need an effective response. Therefore, the ever-increasing pursuit for effectiveness of a team handling IT Major Incidents, has eventually led to it being tasked with building a Group-wide Crisis Management framework. Running the Crisis Management function from within Group IT is not a common industry practice. Nevertheless, it has proven to work at Danske Bank.
First steps
The origins of our Crisis Management framework can be traced back to late 2018. It was theoretical at the time yet backed by strong foundations borrowed from IT Major Incident Management. Specifically, the whole setup was geared towards rapid response to and recovery from any Crises.
Observing the first few activations in 2019 was nerve-wracking, as multiple things could have gone wrong. The team handles IT Major incidents hands-on, playing an active role in response and recovery. Crisis Management, on the other hand, relies much more on the self-service approach, whereby staff physically closest to the Crisis or subject matter experts on the business/operations area hit by the Crisis have been trained to handle it. Each of those teams are dynamic and referred to as Local Crisis Management teams (LCMT). Situations managed by LCMTs and requiring direct intervention by my team, therefore, are few and far between.
The hardest part
LCMTs can only handle limited scope/scale "local" Crisis. A Crisis with a potential to affect multiple areas of our Group or a Group as a whole require a coordinated response by various LCMTs. That is where we step in (a) as overall initial coordinators of the situation (b) facilitating Group Crisis Management team (GCMT) meetings and (c) ensuring that any initial instructions from the Group are interpreted and implemented consistently across all the areas involved.

GCMT hosts several Executive Leadership Team (ELT) members (COO, CRO and CFO). Most of the instructions and decisions made by the GCMT are therefore at a high level and in need of further work to ensure consistent application by all of the LCMTs involved. This is by far the hardest part of the work. During COVID-19, this was shared with our colleagues from Group Physical Security.
The most crucial step – getting the organisation ready for the Crisis
Every Crisis is unique. Your best bet, therefore, is to have established high-level priorities, well-defined result-oriented teams and organisation that is generally ready to respond to whatever adverse circumstances may be. Good evidence of the above is swift invocation of LCMTs in the areas trained on the framework, which rapidly executed upon the first few crucial decisions when faced with COVID-19 pandemics. Still, no every area of the bank is on boarded onto the framework yet. Unfortunately this has initially manifested in a lack of coordinated response which caused a passive stance of waiting for "the Group" to provide them with instructions rather than proactively responding to the situation at hand.
"Timely and clear communications are vital to ensure collective situational awareness across all of the key parties in a Crisis."

The latter is imperative and acts as an enabler for effective decision making in multifaceted situations. The more diverse the team is, the more opinions its members are likely to have. However, too often, too many good ideas result in timely decisions not being made. Experience clearly shows that the worst decision during the heat of the Crisis is not to make one.
Most expect to be guided through the Crisis if they are not in a direct decision making role. Internal communications, therefore, should be used to prepare the organisation for impending Crisis and communicating likely next steps. As an example, the exercise to proactively identify and provide Danske Bank colleagues with means to work from home while at the same time providing them with step-by-step guides on how to set themselves at home was carried out before European countries imposing strict COVID-19 quarantine. The fact that guides have been sent in advance allowed colleagues to digest the material, discuss it with colleagues while still in the office and – in most cases – set themselves up to work from home seamlessly from the very first time without the need to call IT Service Desk. That has allowed the IT Service Desk to reduce the exponential increase in workload quite significantly over the first week.
When theory meets practice
The decision to send a vast majority of our colleagues to work from home has been made around 18:00 on Friday. Monday has seen 15,000 of our colleagues doing so up from a previous all-time high of 3,500 the very same Friday, 13 March. A remarkable result made possible through strong communication department, platform and practices, proactive en-masse enablement of remote working capabilities, trained LCMTs and well-defined GCMT membership and priorities. Even more critical was close collaboration across all the horizontal and vertical organisational structures. The fact of the matter is – the more you prepare for the Crisis beforehand, the less problematic it becomes to launch an effective response.
Learning to act instead of consulting
No matter how optimistic the previous paragraph may read, response to COVID-19 was not easy in any way. This was the Crisis requiring multifaceted response through a lengthy period with sometimes incompatible and ever-changing guidance provided by officials from countries the Group operates in.
Establishing a firm central point of control seems like the natural thing to do in any Crisis. , However it is counterproductive to do so in a rapidly developing situation - each country and department may have different circumstances and challenges at hand. Any attempt to centralize the decisions made at the Group level reduces the effectiveness of such decisions and slows down the entire organisation down. It was extremely helpful that many of our colleagues across COO areas felt empowered to make decisions in some way affecting the entire Group and just get on with making it work rather than going through committees and hierarchical chain to secure approvals.
The Group has taught itself to make uncomfortable yet vital decisions without much deliberation, consultants to be used as scapegoats in case something goes wrong or projects that run months or even years. We have learned to act instead of consulting or waiting for decisions to be made. All of it has eventually enabled the Group to weather this Crisis – perhaps – much better than our direct competitors did.
The saying goes – there is no "I" in the "Team". In our case, there were a lot of "I's" which perhaps unknowingly have made it into one big great "Team"!