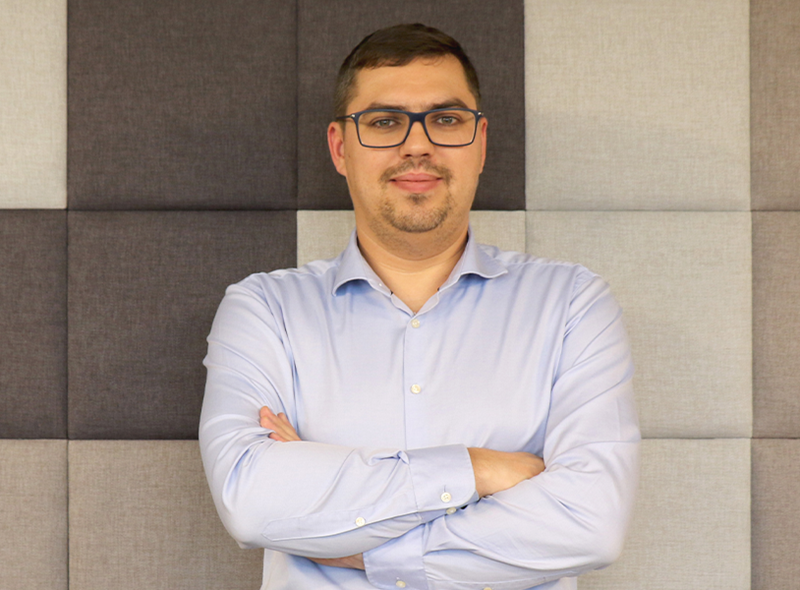 Throughout the world, there is an ongoing fierce struggle many of which have no idea. As you are reading the sentence there are thousands of attacks against corporate computer systems and an equal number of attempts to counter them. At the same minute, somebody somewhere is building a plan on how to lure a solid amount from the victims, and someone is trying to conceal some illegally acquired money somewhere in a bank account opened in Malaysia or in the Philippines. But those have to hurry up, because in cooperation with Interpol or another international institution fraud prevention and management specialists are most likely already tracing the footprint of illegal transactions. It's like a thriller with multiple series in which the specialists of Danske Bank's Global Fraud Management team happen to be involved too.
Criminals take advantage of every opportunity
The fraudsters we are fighting are very diverse. Some of them are just amateurs who are looking for opportunities, perhaps people who have lost their vigilance or made a mistake. Such become particularly active during times of crises, when the society become even more vulnerable. The current Covid-19 pandemic is an excellent example of the situation. Online stores of which nobody has heard before offering PPEs or suspicious platforms of crowd-funding to support medics – all of it may be the work of such fraudster-opportunists seeking to lure money or bank card data from their victims. The observed numbers of attempts to deceive the population have increased 77%, compared to 2017.
The best protection against such criminals is vigilance and attentiveness. In most cases, what is required from customers is to remember to check the security of websites, their security certificates, not to open suspicious e-mails and links, but, more importantly, not to provide their bank card or other personal data if there is at least the smallest suspicion. Without a doubt, things do not seem that simple in reality, and people keep falling into the traps prepared by the criminals, and then our team has to rush to the rescue.
Fraudsters are not stupid
Another category of profiteering fraudsters are well organized professionals with knowledge and tools for sophisticated attacks against businesses, banks or other institutions. Most often they act in groups where everyone has a role to play. Depending on the nature of their fraudulent activity, these criminals are not only experts in IT, they are also quite familiar with human psychology, the subtleties of the financial sector, often dedicating a substantial amount of time to scrutinize the entity they intend to attack, the specifics and the sector of its activities. There have also been cases when groups of fraudsters in Asian countries set up fictional companies with regular offices and other attributes specific to companies only to conceal their underground operations.
These criminals mostly target larger catches, sometimes preparing for the implementation of their plans for much longer than a month or a year. No one could deny the commitment required to lure money from entities, break into the computers of its partners, monitor and scrutinize the relationship between the legal entities that have become victims, their correspondence; and finally, in the right time pretend to be a representative of one of such targeted entities asking the payments to be transferred to a different account. It may take a month or so until such fraud is detected while the targeted account of the entity is being drained for large amounts of money.
Large forces to lead the fight
Another real example of scam operations is committing fraud while pretending to be the head of the company. There have been cases in industry, where a specific employee receives a letter from the company's alleged manager with a request to transfer a certain amount of money to another account on a monthly basis. The accountant of the company did not suspect any fraud, and was doing as requested for more than a year. In order to delay the detection for as much as possible, the fraudsters mentioned in their fake letter that the accountant should not share the information with anyone, as a very sensitive project was being carried out of which she had allegedly become part of. The secret eventually came out many months later, when at a corporate party the accountant thanked the head of the company for placing confidence in her and the opportunity to contribute to the secret project. This story only proves that the level of creativity among criminals is extremely high, and that does not make the work of the fraud prevention specialists on the other side of the barricades any easier.
The only thing we in this respect can do is always to stay one step ahead of the perpetrators. Therefore, the Fraud Management of Danske Bank based in Lithuania serving also the Scandinavian countries, is constantly analyzing the tactics and methods of fraudulent operations, tools used by fraudsters and seeking to prevent crimes. Various technical solutions, mathematical models are employed to make the life of criminals more complicated. The human factor remains equally important because if the client is determined to make a certain money transfer, no algorithm will be able to protect him. For that reason our employees often have to personally persuade clients that some deals look very risky and could be initiated by fraudsters.
Stay vigilant
Finally, our team is not only standing in the forefront of defensive lines but is also rushing to help when the illegal transaction has already been executed. Often we have to "chase" money throughout the world, and we do that in cooperation with the law enforcement of different countries; Interpol, Europol, other institutions and banks in the remotest parts of the world. For this, we have colleagues who speak not only English, Danish or Spanish, but also, for example, Chinese. Moreover, in such cases we have to race against time, and it happens that we respond to certain situations, stop the transactions or have to warn other banks even at midnight.
When you hear about cases of fraud, people often think – "Well, how can anybody allow to be so fooled? This would never happen to me''. Still, one of the things you understand when working with cases of fraud is that there is no "typical" client that can fall victim to fraudsters, and there are no common features shared by all the victims. Criminals usually pay very good attention in identifying one's weaknesses and target specifically those. This is why every person is vulnerable, so we must all be vigilant. In turn, our team seeks to do everything to ensure that in this fight against the fraudsters, we are the winning party.