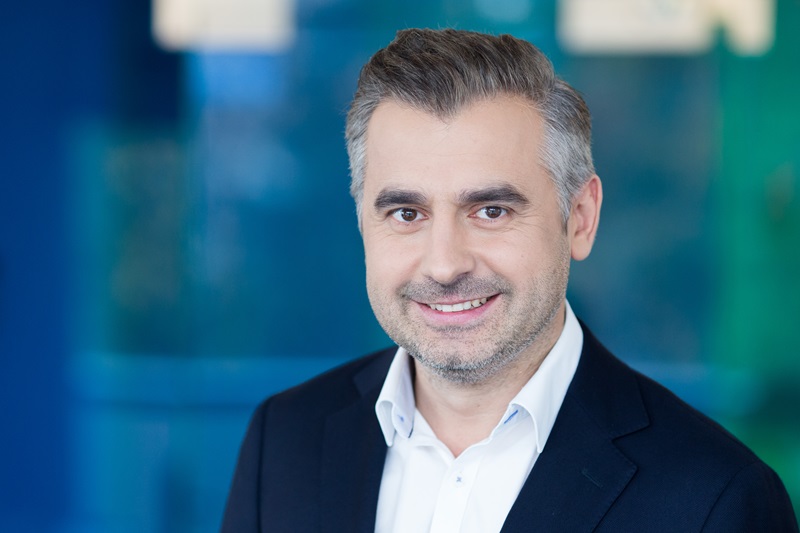 The World Economic Forum estimates that more than half of the world's workforce will have to raise their qualifications or retrain to keep up with robotics and process automation. Alternatively, this development allows businesses to smooth out monotonous work and to utilize digital technology to solve routine issues. Employees, in turn, are given an opportunity to engage in more interesting work with increased creative potential. This advancement does not only require the integration of different technologies, but also broader human capabilities.

Employment of robots by Danske Bank can be seen from two perspectives. On the one hand, they are a digital solution for performing a specific, routine function. By imitating human activity, the robot connects systems through user or application programming interfaces. Using them, the robot does the job several times faster and can complete a two-week task in several minutes.

On the other hand, robots can be treated as full-fledged employees of Danske Bank. Each of the more than 200 robots in operations is a virtual team member with a unique number, a supervisor, and a specific function. These robots have their own genealogical tree, curriculum vitae, and are retired after 2-4 years. Robots also "report" on their performance in annual performance reviews.

Today, the smooth functioning of robots is impossible without human supervision. Both Information Technology and Business Process specialists are involved in their development and operation. Their work is based on the Agile@Scale method. In order to make the automation work flawlessly and to guarantee the expected results, solutions are sought on how to simplify the work process. By eliminating unnecessary actions and creating a detailed process description, programmers set rules, identify exceptions and perform necessary tests.

The robot is developed in several stages, and when it starts operating, its performance is constantly reviewed to assess its effectiveness. Sometimes the robot gets upgrades, or a decision is taken to terminate its operation to make room for more advanced solutions.

Robots replace people as well as the competences that they require

Not only does workflow automation speed up business processes, it also makes routine work more transparent and offers opportunities for optimization or improvement by analysing and tracking every step of the process. Concurrently, decisions are taken based on these findings; not on intuition but based on quantitative data. A well-functioning robot can nearly eliminate the possibility of human error.

People liberated by robots from monotonous tasks apply their skills elsewhere. Performance of artificial intelligence is measured by assessing the quality of user experience and services, transparency of processes, and labour costs saved. There are cases in which robots have improved the user experience up to 400 times.

However, it's not always a good thing that an employee's hands are freed up. Changing the labour market and education system is essential in preventing virtual workers from replacing live ones and making them into an army of the unemployed. The most crucial skills for the modern man are conceptual thinking, the ability to identify a problem and to find an appropriate solution. While robots are performing monotonous tasks, the person is looking for ways to make use of the robots' output to create a more comfortable and higher quality life. Even though we will work less in the future, I believe that we will accomplish much more. However, this requires special creative and mental competence.

Automation is not only about career aspirations. The service business is also considering how the product will reach the customer and how much human effort it will require. To optimise operations, e-commerce chains such as Amazon or Ali Express have automated the chain of actions from ordering to warehouse management. Furthermore, small and medium businesses are also already successfully implementing this technology.

New business culture with greater focus on change

Today, both local and foreign companies are automating their operations in Lithuania. Success stories and strong entries into international markets inspire dozens of young businesses and start-ups. They and attracted foreign investments together are creating a new business culture requiring new skills. Talents seeking unusual solutions dominate in that culture.

Danske Bank process automation team's developed solutions are applied throughout the entire bank group in Nordics. Currently, we are looking for ways to connect business process management systems, combine robot automation processes and rule system technologies with different IT systems. Specialists are experimenting with language processing, machine learning and text recognition processes.

Their successful integration in the automated process chain would further reduce the need for human intervention and give robots a greater operational capability. Meanwhile, we could raise more questions that are complex and provide more useful and convenient solutions to the public.