Do you know what working in the Trading Technology Support team and being a DJ have in common? In both cases, you need to make sure that your audience is happy and having a good time. I've had a passion for music since my teenage years, and I recently discovered a common language with traders.

Let's start with trading technologies. I have been with Danske Bank IT for five years now, and I haven't once felt that my career could use an extra kick of inspiration. Not only do you get a dose of adrenaline every day; when you work with traders, but you also learn new things.

When our Lithuania-based team started working with our Danske colleagues at trading floor, we first had to earn their trust. Dealers are some of the most important people in the bank. They generate profits and make thousands of transactions; every press of a keyboard button can be profitable or loss-making for the organization. It's no surprise, then, that the team looking after their professional tools must build their reputation – while their work is dissected under a microscope. This ultimately strengthens the team and allows us to achieve the best possible results together.

Our Vilnius-based team manages about 60 platforms for trading equities, bonds, currencies, and more. Systems like Bloomberg, ION Marketview, Fidessa, etc. are used in various banks around the world. The nature and intensity of our work doesn't only depend on how our internal systems are functioning, but also on global events affecting market conditions. Donald Trump's new post on Twitter or the possibility of an upcoming Brexit – two examples likely to add to the team's workload. Our work can range from dealing with 'confused' transaction search engines to providing a 'psychological support' to dealer. As one of our major bond traders once told me, "Sometimes I just need you to hold my hand."

And we try to hold that hand as firmly as possible. Dealers' work is very intensive, requiring quick reactions and equally fast systems. That's where we come in. Colleagues on the trading floor want us to ALWAYS be with them and solve their problems NOW. Or better yet: before they even show up. I can only be pleased that in five years we have gained the full confidence of our colleagues. Although it wasn't easy, we now have a tradition of meeting not only in Copenhagen but also in Vilnius – I'd say that we have become good friends.

By the way, the Danske Copenhagen Trading Hub is often reminiscent of Justiniskes market: the sounds of chatting, screaming, bells ringing. Time passes by unnoticed – you seem to have just sat down, drank your morning coffee, and it's suddenly time to pick everything up and go home. After such a hectic experience, the first days back in Vilnius seem strangely calm and quiet. Where's the adrenaline, the action, the dose of stress?

However we are soon back to following the rhythm of Vilnius, the team finding their feet after a few days. Another factor that I appreciate so much about working in Danske Bank is that employees' hobbies are encouraged and supported here. If you love team sports, train (and win!) alongside basketball players, football players or volleyball players, or even join the choir or chess squad...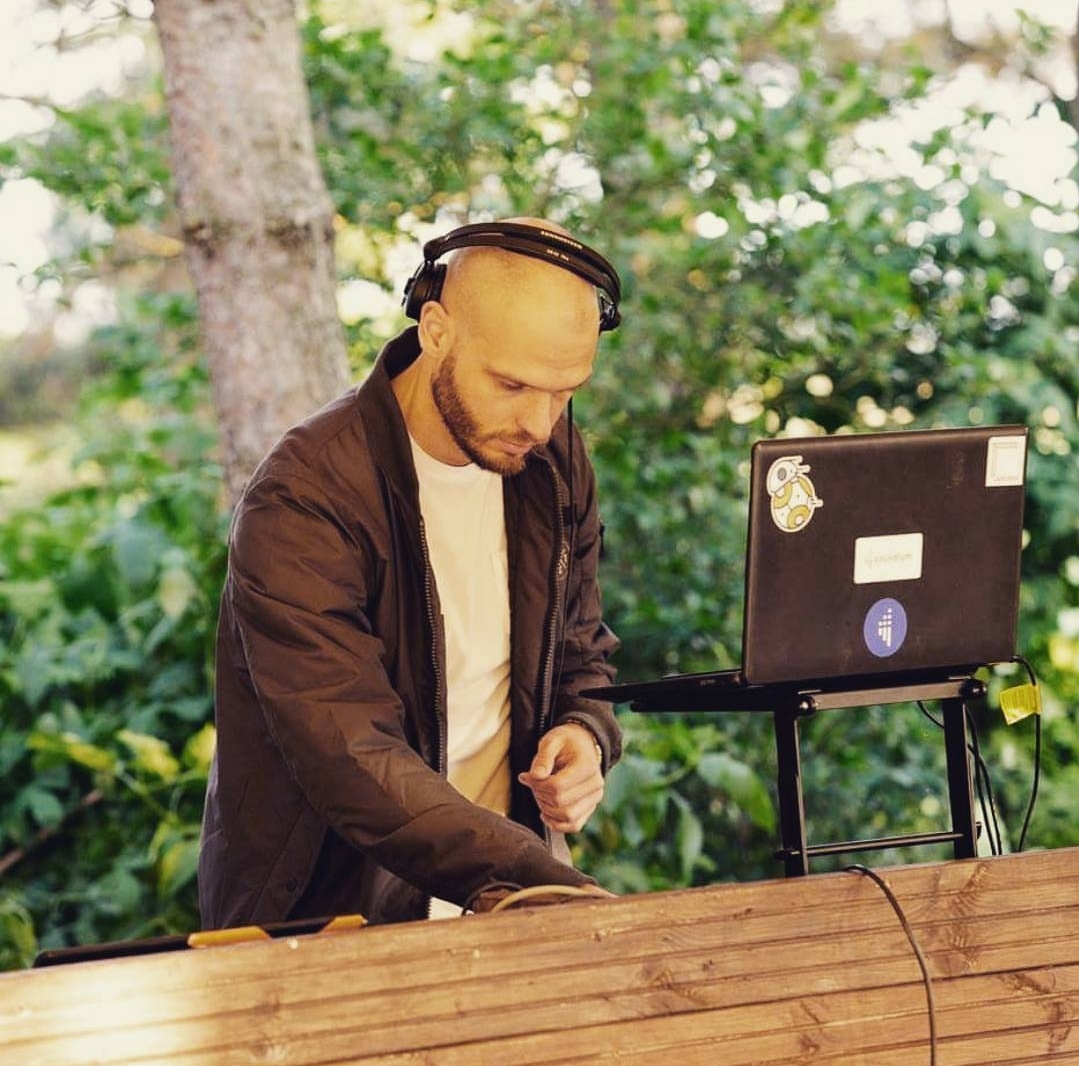 On my side, I'm happy to be able to play music to my colleagues at major events during the year both in Vilnius and in Copenhagen. Though I abandoned my creative projects in music over the years, I found myself enjoying being a DJ at events and festivals. Danske has a top-notch event management team in Lithuania that takes care of everything: how to get a good sound, good visuals, stage and lighting. During our fests, it's especially fun to spot partying colleagues who sometimes look stoic and serious in their work environment.
In other words, this environment is the perfect roller-coaster for adrenaline lovers! I am sure that in five more years, trading technology support (or Markets IT) will have just as much fun. New challenges and many successful deals await!