A quiet ride after work, longer bike rides on the weekends, or an alternate daily commute – Danske Bank Cycling Club offers a wide range of activities. And it all started with Aleksandras Čičasovas simple but powerful idea for cycling enthusiasts. Danske Bank cycling club has been open for over two years now, to any colleague who has a bicycle and wants to let some fresh air into their minds. Rasa Pocytė, a pioneer and old-time cycling club member, shares her experience of being a part of this club.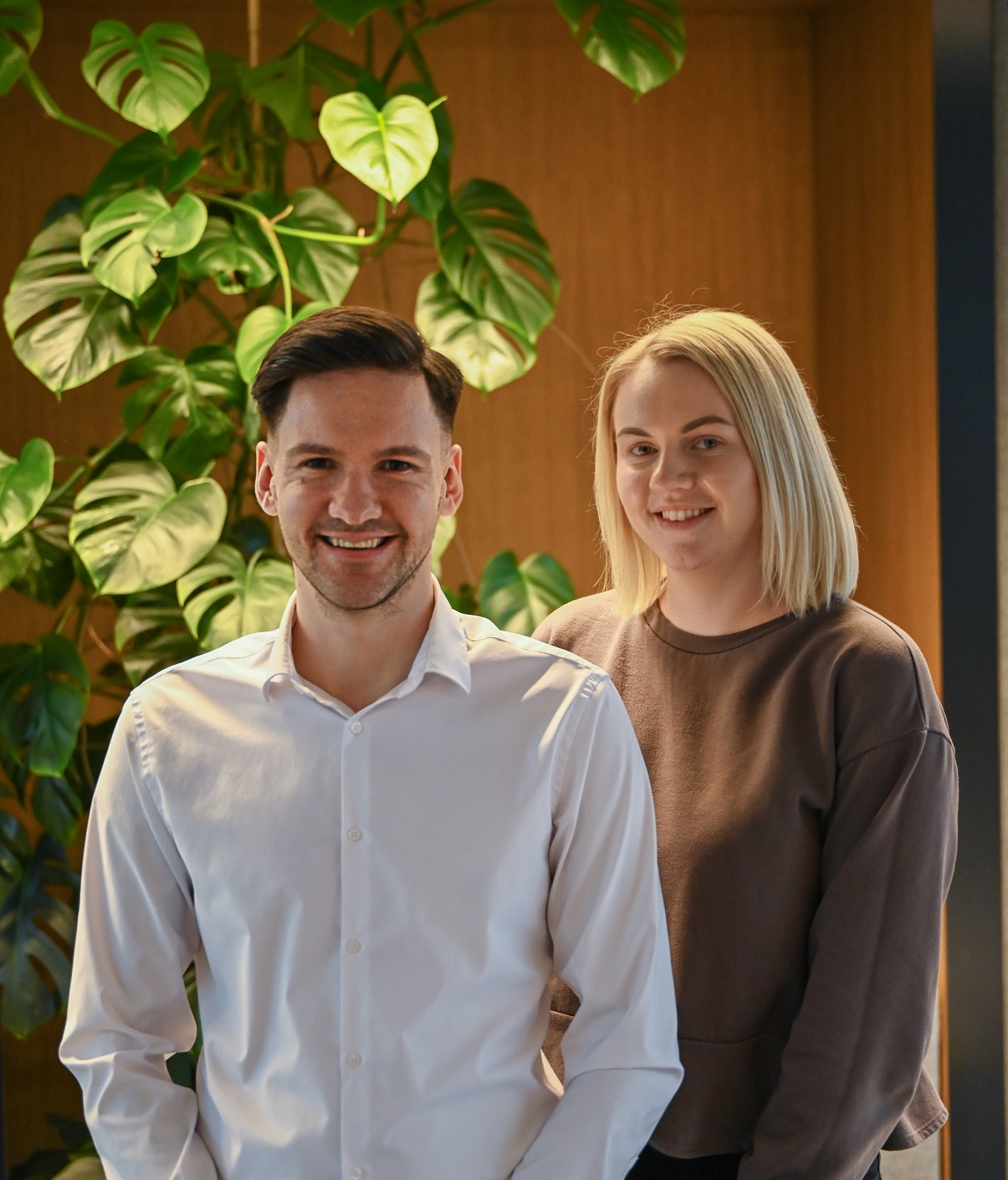 Aleksandras: As soon as I started working, I wanted to join a group of cycling enthusiasts, so I approached the group coordinators and asked who was in charge of the cycling club. It turned out that there was no united initiative – only some small IT teams were operating their own cycling groups. That's why I became determined to create a community myself. Over 50 people responded to my call, including Rasa, who was previously a professional cyclist.

Rasa: At the age of twelve, I started attending a bicycle circle. I was looking forward to picnics and hikes; I had no idea that in the future, I would participate in the Lithuanian, European and World Championships, and represent Lithuania in many international events. When I saw the cycling club announcement in Danske, I contacted Alexandras immediately, curious about what was to come. In just a few weeks, I had purchased a bicycle – and so the former professional returned to this sport :)

From quiet rides to purposeful workouts

Aleksandras: At the start of the cycling season, we experimented and tested a variety of activities, but the weekly cycle after work was the most successful. Every Thursday we cycled in Vilnius together – up to 20 people would often take part. Sometimes we organized longer outings on weekends. Experienced cyclists love them a lot. We also held less popular activities, such as 100km of mountain biking, which was tested by our most hardcore members. They always joined, no matter the weather.

Aside from that, we carry out another Danske Bank initiative: every spring, the company fixes employees' bikes for the season free of charge. I bring my own for screening only, but for lovers who are less likely to take care of their bikes, it's important for both their safety and comfort.

Rasa: Cycling is a very dynamic activity, so the Danske Bank Cycling Club is not just about rides: we try to look at it as promotion of healthy lifestyle. When I joined Alexandras' initiative, we had weekly training sessions, but we also met with some of the club members more often. Today, we offer a more extensive range of activities: during the cold weather, we train at the DC Pier (office) Gym, go on a trek in Panevėžys, hold seminars on healthy lifestyles, and train for the warm season.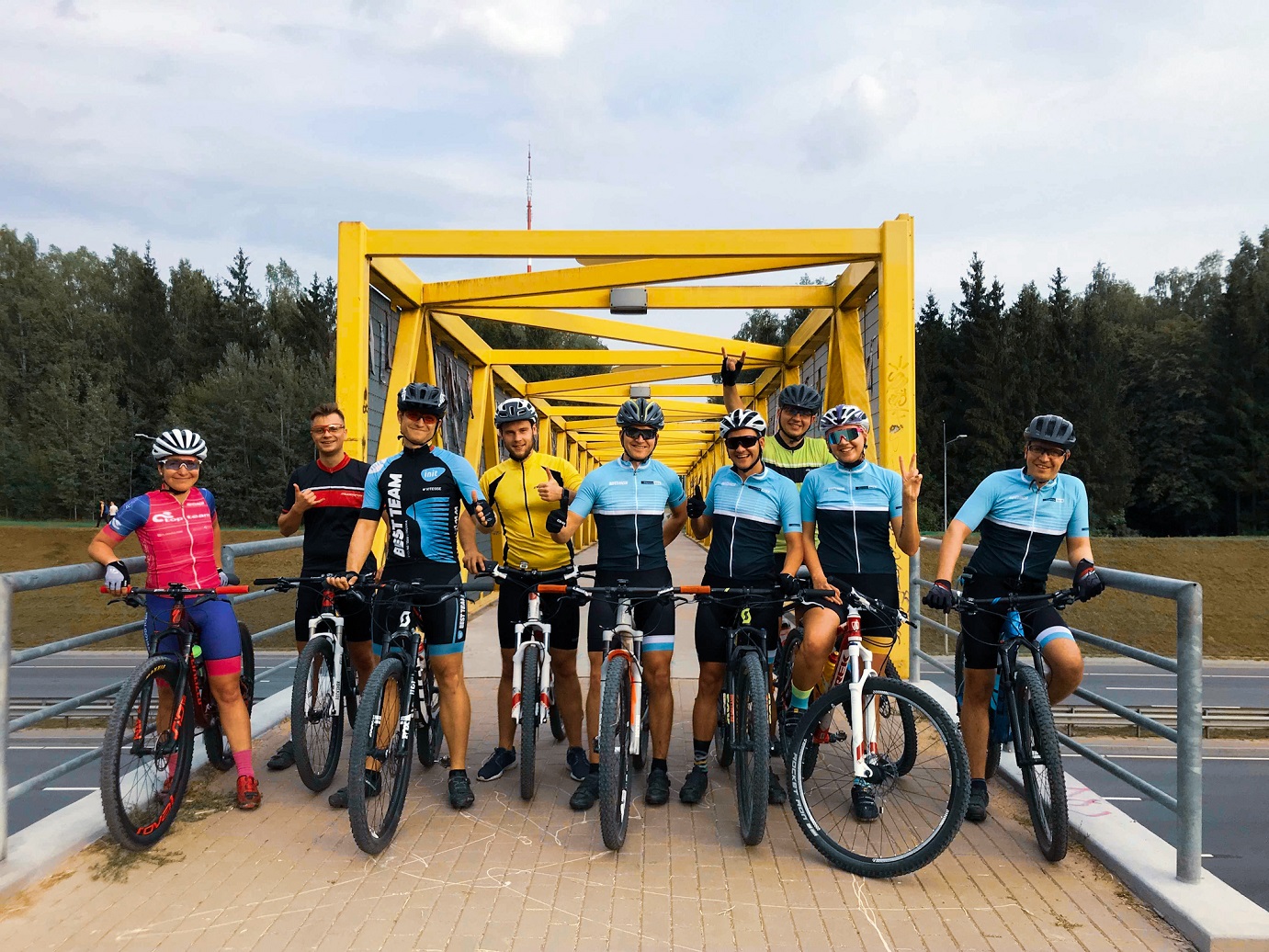 It's not a race ... Well, only sometimes

Aleksandras: We, regular members of the cycling club, welcome every coworker who wants to ride a bike to join. During our cycles, you don't just get to know Vilnius' surroundings, but also your fellow colleagues, and everyone leaves the friendly competition for the official races we hold. We plan activities of varying complexity, but we always wait for those who might be a little slower, and stop others from rushing ahead. While riding, we do our best to keep all cyclists in the same group. We also keep in mind those with more experience who want a challenge – as the season progresses, we also plan more difficult rides.

Rasa: Cycling allows you to overcome the downsides of sedentary work, can replace a car or a bus, and engaging in collaborative activities brings people from different departments closer together. We always indicate the level of difficulty that should be expected in each training session or ride, and invite anyone to join. The only condition for joining is to assess your own abilities before participating in the training.

Club season is like a small project

Aleksandras: I'll admit it: getting to know colleagues at the cycling club has also helped me through work issues. For example, if you need help from other departments, I first look for cyclists on the staff list, which makes it easier to establish a discussion. At the same time, it is a small, uniting and repeating project. First, we discuss what events we will attend and what we will organize for our colleagues. Then, we negotiate terms and financial support with the company's management. Finally, we need to spread the news, reach our audiences and engage them in active leisure.
Although cycling is my main hobby and an integral part of my life, I am convinced that when cycling everyday life becomes more comfortable. For example, my cycling to and from work is not only quicker than travelling by car, but it also helps me get my mind on or off the job.

Rasa: In pursuing a healthy lifestyle, bicycle is a substitute for the gym, and this is especially true for people sitting in offices during working hours. Fitness is not just about appearances. First of all, it is the wellbeing that comes from the balance between physical activity and a healthy diet. This should be a part of everyone's life, even if you choose not to cycle.