Modern societies and organisations increasingly speak out against various forms of discrimination and seek to eradicate them. However, certain deep-rooted attitudes and stereotypes still lead to exclusion of certain groups of society leaving people and businesses with untapped opportunities. Some of the most common forms of discrimination today relates to age. It's arguably most noticeable among elderly adults looking for work or new options for self-fulfillment. According to diversity management experts and representatives of one of the country's top employers, the labour market and the rapidly changing society demand to break free from prevailing stereotypes as soon as possible.
Age discrimination is a widespread phenomenon

According to the 2019 Eurobarometer survey, as many as 40% of Europeans believe that age discrimination is a widespread phenomenon in their country. According to the same survey, as many as 59% of the Lithuanian population have no doubt that age can be a serious disadvantage for job applicants. The findings of the 2021 World Health Organisation (WHO) survey are also not encouraging. According to the WHO survey, one in every two adults has age-related biases towards other people.
According to Vilma Gabrieliūtė, an expert in diversity management, age discrimination is caused by prejudices that often prevent older people of working age from effectively entering the labour market and realising their abilities and talents.
"The inability of older professionals to find positions that match their skills can lead to a loss of self-confidence, uncertainty, and a dread of entering industries dominated by the "young and ambitious". At the same time, as Europe's population ages and competition for employees grows, biases against older employees result in missed commercial and economic possibilities, since part of society's potential is simply not being tapped", explains V. Gabrieliūtė.
According to the demographic data of recent years, the distribution of the European population by age is obviously on the older population's side. "Eurostat forecasts show that, the proportion of the population aged over 65 in the EU will increase to more than a quarter by 2050. Similar trends can be seen in Lithuania, where, according to the Statistics Lithuania, more than two-fifths (42%) of the Lithuanian population was over the age of 50 last year.
Will seek to contribute to the empowerment of mature talent
According to Indrė Sakalauskienė, Head of Human Resources at Danske Bank Lithuania, breaking free from prevailing stereotypes is a prerequisite for overcoming the challenges posed by today's demographic situation, addressing the problems of staff shortages and related business development and economic growth. According to her, international research data also reveals that it is the teams that employ people of all ages that are more productive and efficient, are more sustainable and add value to the business. The expert believes that every employer in the country should contribute to the empowerment of mature talent in the labour market, and Danske Bank also takes active steps in this area in Lithuania.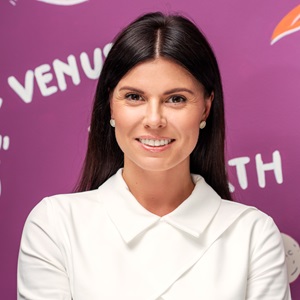 "When we look at our talent pool, we see a lot of room for progress, which isn't the case when we compare statistics from Lithuania to the rest countries of the group. Employees at Danske Bank Lithuania are on 32 years old, whereas the Group average is 43 years. 91% of Danske Bank's employees in Lithuania are under the age of 40. We firmly believe that these figures can and must change, and we have an action plan in place to this end," says I. Sakalauskienė.
Back in December last year, Danske Bank used the Equal Opportunities Ruler tool developed by the Office of the Equal Opportunities Ombudsperson (OOEO), to survey 47.8% of the employees of Danske Bank out of the community of 4,000, and scored 9.1 out of 10. Although the organisation is extremely pleased with the outcome, I. Sakalauskienė believes there is still potential for improvement. Aside from equitable compensation, improved communication standards, and education of executives, a focus on the integration of older people into the organisation and the labour market in general is a critical component of the way to move forward.
"As one of the country's major employers, we have a responsibility to contribute to empowering mature talent in the labour market, by assisting them in feeling confident and self-assured. We wish to spread the notion that changing employment, discovering new opportunities for self-fulfillment and growth are not limited by one's age. We believe that this message will be heard by employees of all ages, who will have no doubt that their experience and wisdom are highly valued and needed, and that we will assist them in integrating it and applying to the achievement of our organisation's goals," says I. Sakalauskienė, Head of Human Resources at Danske Bank Lithuania.
Active efforts are required to counteract age prejudice
According to V. Gabrieliūtė, an expert in diversity management, employers who recognise that we live in a society where age-related attitudes are very strong, are increasingly including the age dimension in their equal opportunities policies or strategies, and are beginning to take active steps in their daily processes.
"In order to effect change, organisations should first and foremost work towards creating a respectful working atmosphere that does not tolerate the generational or age-based division. It is also critical to assess the quality of selection procedures, since this is where attitudes about age might originate, which is why a growing number of companies are employing a "blind recruiting" method, in which no information about candidates is disclosed to the selection panel", says V. Gabrieliūtė.
According to her, external communication is also vital in attracting professionals of all ages to the company – what visuals are used in its posters and adverts; do they display both young and elderly people? It is also important to critically examine the employee evaluation and pay systems, as well as the career opportunities available to them.
Finally, according to the expert, progressive workplaces should include mentorship programmes that enable employees to retain or gain essential skills to work with the latest technologies.