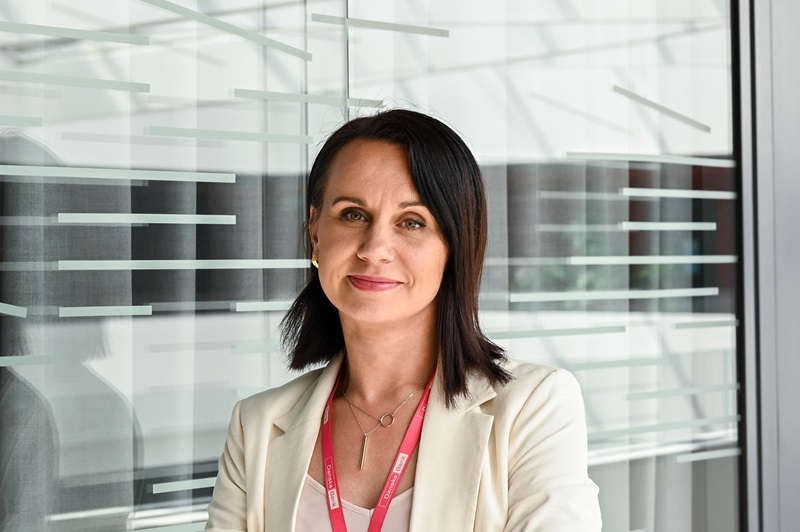 Our daily work with business and private leasing and customers from Sweden, Northern Ireland and Norway, is full of minor and bigger challenges. Paradoxically, intercommunication remains not only a key to success, but also a major challenge in a department that has high demands for communication. Why? Let me explain.

Team Member's Day and Cultural Differences

The Leasing SE, NI, NO team works with the business and private leasing product. Our job is to prepare leasing contracts, manage full or partial payments, and handle other administrative tasks. Every day, each team member gets his or her own task load and we hold a morning meeting to discuss the previous day – what went well or not so much, and why. We also talk about what happens today.

While our team carries out similar tasks for each of the three countries, daily communication reveals cultural differences. Namely, our British colleagues tend to handle any issues there and then, promptly, and creatively, without including too many people. Conversely, colleagues from Sweden prefer a broader assessment of problems and, having evaluated the issue from every perspective, make their decisions after lengthy discussions or analyses.

Naturally, there are misunderstandings. Some messages are miscommunicated or foreign colleagues forget to inform us of changes in processes or risk requirements, which then leads to disruptions. But we turn our mistakes into experience and always ask our colleagues to share their own failures.

Importance of Internal Communication

It is a lot easier to manage tasks and work with the previously mentioned countries if decisions are made locally. This is especially true in internal communication, when a team works well together. An example is the quarantine: the bank allowed its customers to delay their monthly credit, loan, and leasing payments for 6 months, which led to an additional 600 hours of work for our unit

Fortunately, internal communication was extremely fast and fluent throughout these events. Team leaders had a meeting and I informed my colleagues about further actions afterwards. Although we did not have a pre-set plan, our response was prompt and, as the weekend passed, we were able to work smoothly without interruptions. Internal communication was also speedy as our team's internal resources were insufficient and we had to look for any available help in other departments. I'm certain that this would have been impossible without our daily focus on internal communication.

We prepared full training material for colleagues joining our team so that new users could fairly easily navigate the system and use its functionalities. We jokingly called these instructions "idiot-proof". Obviously, we could not share all of our knowledge and experience, but at the time it was important to complete the process. In the search for solutions, we used some of the existing procedures and merged them into one for the sake of a common goal. In other situations outside of the quarantine, I would consider this bad practice, but the tasks could not be delayed and we had to find a way out.

Every Opportunity for Fast Growth

Such extraordinary situations demonstrate that everyone in our department has every opportunity to learn about speedy and efficient teamwork and task allocation. Along with speed, I'd also emphasize thoroughness, which is now often underestimated. While they appear incompatible, efficient financial operation handling requires constant attentiveness and concentration.

Also, we had the opportunity to learn another major lesson of team mobilization and workflow management. We had to coordinate our actions from the start so that they wouldn't change in the process.

"Both in extraordinary situations and daily routine, it is crucial to communicate, work outside your comfort zone, and search for solutions, not only within instructions but also with an understanding of the consequences of a system action for a customer."

What's Next?

When I think about the future, I believe that we live in a state of constant change, so we continue to work hard every day and we keep learning and looking for ways to make the processes efficient. Today our goal is to automate recurring routine operations; actually, we have robots working by our side!

This means that in the future, fewer routine processes will remain and we'll only have the tasks that our colleague, the robot, cannot handle.

"Nonetheless, despite the growing team of robotic colleagues, internal communication remains as important as ever – especially in extraordinary situations."