During the pandemic, the phenomenon dubbed by some economists as 'great resignation' was a major focus. However, this trend, when people leave their jobs in order to realise their dreams or try themselves in a new area, has another side of the coin that could be called the 'great comeback'. Algė Jablonskienė, a partner at business consulting company OVC Consulting, says that around 15% of employees return to their former jobs – a significant proportion that is worthwhile for companies to make an effort. In turn, Indrė Sakalauskienė, Head of Human Resources at Danske Bank Lithuania, notes that employees who want to return after a career break bring new experiences and open up new opportunities for companies. However, in order to make use of that, employers need to take care of their attractiveness and foster their corporate culture.
Returning for different reasons
According to A. Jablonskienė, professionals decide to return to their former workplace for a various reasons. This can be driven both by the employee's own personal expectations and ambitions and by changes in organisations. Maybe the new job they had at another company or the business they started after leaving has not turned out as expected, and they are ready to go back to their previous employer.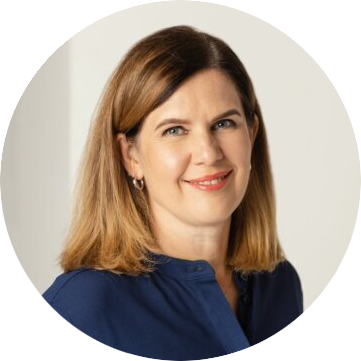 "Often they search for greener pastures, which makes them want to try and experience something new – especially if just at the start of the career. It's only when you have something to compare your first job with, when you begin to fully understand its advantages and often start to long for the job you liked, the culture of the organisation and your colleagues. As a result, some people are beginning to consider returning to their former workplace,"
— A. Jablonskienė
Eventually, she says, employees may return to their former jobs when conditions change and new positions become available, making the company attractive to the specialist again. Therefore, it is important for companies to understand that the life cycle of an employee in an organisation does not end with the termination of an employment contract and try not to lose of contacts with good professionals.
The boomerang employees are counted in hundreds
I. Sakalauskienė is convinced that the movement of employees is beneficial for the labour market, as it allows flexibility, helps to exchange good practices and to build up on higher standards of professionalism and work ethics. Companies are more concerned with their people and their well-being in order to retain or rehire them, which contributes to the maturity of the organisation itself.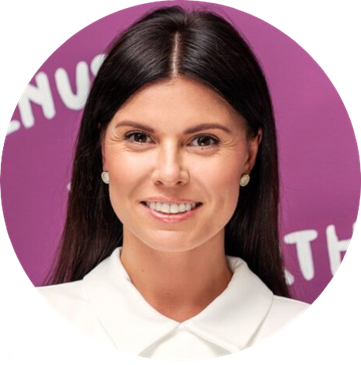 "There is definitely no shortage of boomerang employees – in total, around 500 employees overall have returned after a longer or shorter break to Danske Bank Lithuania. More than a hundred employees returned last year, and in total about 300 have joined us not for the first time. These are really significant figures, which show that it is important for companies to pay attention not only to attracting new talent or retaining existing ones, but also to keep opportunities opened to those who leave the company,"
— I. Sakalauskienė
Returning professionals are extremely valuable
According to I. Sakalauskienė, returning employees are really valuable because they bring additional knowledge and experience that they can apply in their rediscovered workplace. Moreover, their integration is faster and easier than newcomers'. As a result, boomerang employees enga in their tasks and integrate in the company culture quicker.
"In many situations, the returning professionals are also warmly welcomed by their former colleagues. At least in our organisation, the exit of every strong specialist or manager is a great loss, so the return of these professionals becomes a celebration. That is why we strive to keep in touch with our former colleagues and we continue creating positions to which they would like to return," says I. Sakalauskienė.
According to her, many returnees appreciate the opportunity to do meaningful and interesting work, have flexible working conditions, freedom to contribute to various initiatives or undertake ones themselves. They appreciate responsible approach of the company towards the needs, safety and well-being of employees, which is demonstrated not only in words, but also in actions. The most common reason for coming back to the company is an offer for a position that may not have existed before, or was filled. Moreover, after a break, employees often feel empowered and determined to face challenges that they may have previously felt they did not have sufficient competencies for.
"Usually boomerang employees come back to new positions, not necessarily more senior ones, but often different than they used to work in. Our organisation is constantly evolving, expanding, thus, we can offer many new positions in Lithuania. Certainly, employees also return to more senior roles as they have grown professionally during their time away. Therefore, we usually welcome returning colleagues with significantly broadened experience, skills and knowledge," says I. Sakalauskienė.

Similar values encourage the return
Inga Kardelienė, Team Manager at Danske Bank, understands what it is like to return to a previous position. She has lately returned to the organisation for the second time. A year and a half ago, she was driven by a desire to realise her ambition to coach others on their career development.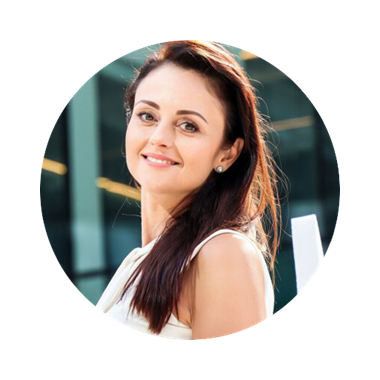 "However, after working alone for a while, I realised how much I like the dynamics of a large company, working in a team and being able to learn from one another. Simultaneously, I understood that I am at a point in my life where I can and should choose an employer based on their attitude towards people, their values and priorities. Although I analysed the strengths and weaknesses of the various potential employers, I ended up making a decision that best matches my values and work ethics. After a year and a half the pleasant memories drew me back – but with fresh experiences, a different perspective and a completely different team,"
— I. Kardelienė
She says that the biggest challenge in her decision to return was the internal inhibitions and thoughts of "stepping into the same river". "However, my doubts were dispelled when I realised that returning to an organisation that allows me to develop personality, professionally and to contribute to meaningful activities is never a step back." Furthermore, I. Kardelienė believes that moving away from the organisation might assist you figure out which route you want to follow.
Knowing how to say goodbye correctly is important
According to business consultant A. Jablonskienė, in order for employees to be ready to return to the organisation after a break, employers should always appreciate the qualities of their specialists, thank them, and leave the door open while saying goodbye to them. According to the expert, companies that maintain touch with former employees are more likely to win.
"I heard a great saying from a CEO of one company: "We're not saying goodbye to our people, we're simply sending them on a business trip to get back to us stronger." This is the logic that every company should follow. Unfortunately, when managers find that a member of their team wants to quit, they often take it as a personal failure, an insult or even a betrayal. As a consequence, the parting is not pleasant and a specialist will not want to return to the company or at least to the former manager of the team. Businesses should aim to avoid situations like this and to establish clear procedures for saying goodbye to employees. Faced with the problem of staff shortages, this becomes even more important," says A. Jablonskienė.