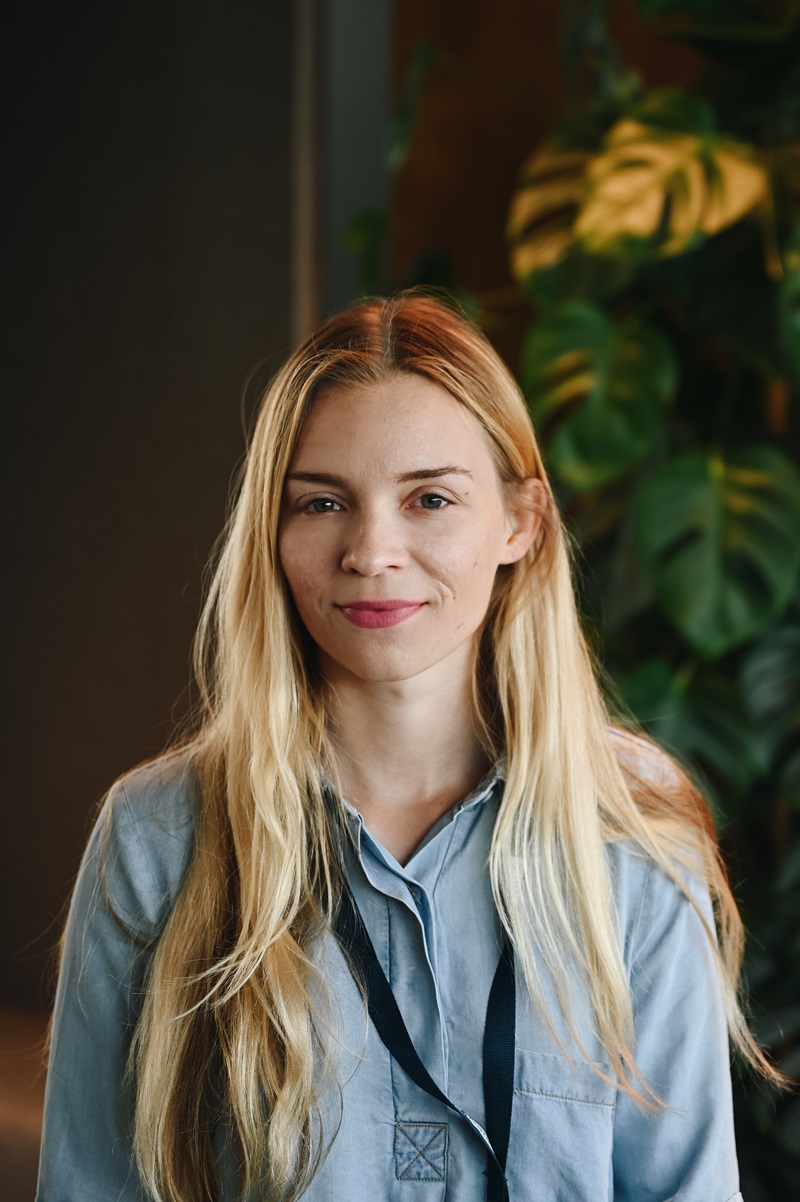 Ugnė Musneckytė, Evelina Sarul, summer interns in Danske Bank Wealth Management Hub

Summer internship is one of the best investments a person can make towards developing one's personal growth. As students, we all get a large theoretical exposure during our time at university: we attend lectures & tutorials, we do our coursework based on solving theoretical problems and provide solutions to fictional scenarios. After graduating, when it finally comes to doing practical work, your expectations in most cases hardly match reality. This can result in disappointment at not being fully ready to enter the workforce – even after years of education.
To avoid these kinds of situations, students actively seek the crucial experiences offered by internships. Regardless of your degree or years of study, there is always high competition to secure a desirable placement. Internships in Lithuania are still in a phase of development. Both students and companies tend to picture interns helping out with dull tasks that involve serving coffee, completing meaningless paperwork, etc. However, these days there are more and more organizations that offer summer internship programmes for students to actually take part in meaningful work that benefits not only the organization, but the interns as well. One of the strongest pioneers in Lithuania it is also Danske Bank.
Expectations versus reality – it's a match!
Two of us worked in the Wealth Management (WM) Hub. I was working with several teams across the Wealth management division at Danske Bank. Working alongside the project consulting & management team, my role was to complete a competitive analysis of current firms that offer mobile investment features on their apps. With the business strategy team, I have mainly been working on improving my technical skills as well as learning more about the work of an in-house consultancy.
My typical day at the office usually starts by checking the calendar and sorting out emails. Due to the nature of my projects, I usually have a lot of meetings with different teams from various Nordic regions; preparation is key for efficient work. If I have no meetings on that day, I continue working on my projects (it can range from gathering data, analysing complex information, consulting a subject matter expert to drafting reports or creating and editing a presentation).
My co-intern Evelina has completed her internship as an investment analyst. She mainly worked with the Danske Bank House View team that offered their view on financial markets. This role involved monitoring daily developments in financial markets using various tools such as Bloomberg Terminal, performing regional and sector-based analysis using Bank of America reports and using Excel and Macrobond tools to visually display analysis results.
Overall, both roles require flexibility and creativity – you have to be proactive in order to succeed, since there is nobody nagging you and checking how you work.
My expectations for this summer internship were definitely met, and I will highly recommend this role to future interns.
To name a few of these expectations:
1. Understand how WM Hub actually works (it is quite an interesting phenomenon in DB as it operates for more as a start-up than as a traditional banking division).
2. Get to know Danske Bank culture & values in daily work & operations
3. Connect & learn from professionals who work here – getting to know colleagues at the office, hearing more about their career journey and future aspirations
4. Improve my technical skills and gain full hands-on experience on governing projects
With this internship, Evelina's expectations were to dive deep into the world of investment, understand how it all works, apply the knowledge that she had previously gained at university, and gain technical experience.
For instance, one of the things that she's learned were what factors stand behind and drive financial markets, and how investors react to different kinds of events. Evelina has also gained an understanding of how to perform analyses from an investment perspective, based on various aspects: fundamentals, future growth and external factors. In addition, she has improved her technical skills.
What I liked the most about my internship was getting my hands on tasks that actually add value to my team (in other words: my work matters). I also enjoyed being highly autonomous with my tasks – having the flexibility to organize my day accordingly, and the chance to grow as a person and as an employee when applying my hard & soft skills in daily tasks.
Being trusted and supported by my team members as well as having a close contact with my mentor made me feel very welcome in a team and in Wealth Management division with Danske Bank.
What Evelina valued and liked the most were the close relations with her mentor. Having this person working alongside her facilitated the development of a deep understanding of complex matters such as financial markets, the global economy and the investment environment.
Tips & tricks for the future applicants
Keep your head up and apply early. These days, the application process usually closes as soon as the team believes they have found the right match.
During the interview – and even before that consider your potential interviewer (in most cases hiring manager) as your equal partner, and identify whether your personalities and expectations match.
Prepare for the interview, practise technical skills related to the position you are applying for, and make sure you have a genuine understanding and interest of the investment field.
If you are successful – be proactive! Ask lots of questions and communicate with people from various fields to build a network that can prove to be highly beneficial afterwards.