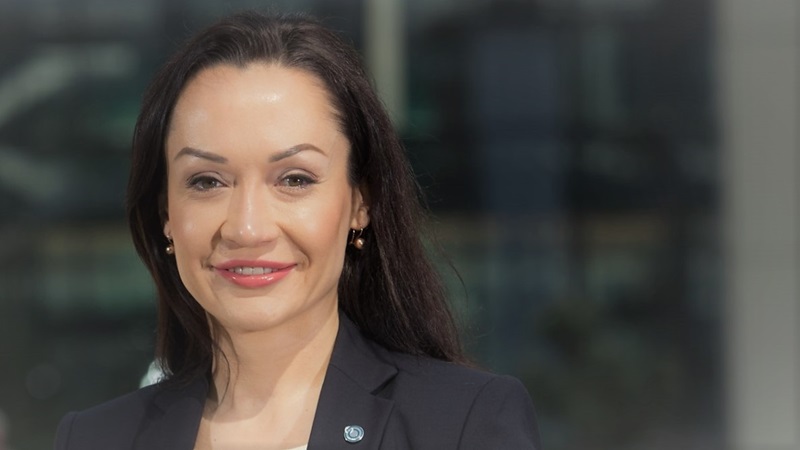 In 2017, I joined Danske Bank's AML Customer Service Delivery to design and establish an in-house AML Training Academy. The goal was set to create comprehensive and up-to-date AML/ CTF (Anti-Money Laundering/Counter-Terrorist Financing) educational solutions, so that AML-related employees would be adequately trained – both to comply with rising regulatory expectations and business needs.
The external AML/CTF learning today is more or less the same as it was two years ago: international certification centers rather quickly provide accreditation with sufficient theoretical AML/CTF knowledge. However, acquiring strong practical AML/CTF skills takes quite a long time.
How did we tackle this challenge?
AML/CTF professionals are highly in demand nowadays, and these careers have a strong future ahead of them. Seeing the shortage of AML/CTF experts in the market, we decided to mobilize our internal efforts and create an in-house AML Training Academy where AML-related employees could acquire relevant AML/CTF knowledge, competencies and skills to recognize and effectively implement all required money laundering and terrorist financing prevention measures.
Two years ago, this seemed like a bold idea. However, I had a strong feeling that we could achieve it. One single week was enough to develop and validate the AML Training Academy's strategy and implementation plan. This was followed by an intense search for AML and Learning Development experts to join our newly established team. We would jointly design and implement AML educational frameworks, learning programs, training contents and tools to significantly enhance AML-related employees' knowledge while continuously delivering measurable business value. We aimed to recognize AML talents while nurturing the new generation of AML/CTF professionals.
Half a year later, 20 Danske Bank employees gathered for the AML Training Academy's first training module - AML Fundamentals. The participants' ratings and the growth of their knowledge exceeded all our expectations - so we continued to deliver the course to new groups of our employees and, meanwhile, generated new training modules at our full speed.
The AML Training Academy's rapid and successful launch was, in my opinion, thanks to the team's tremendous engagement, our clear vision, unified goals, and the unconditional trust received from our management.
What is the AML Training Academy today?
Today we provide internal AML/CTF educational services to any interested Danske Bank employee. In addition, we are increasingly sharing knowledge with AML colleagues from other organizations.
We deliver the essential AML/CTF knowledge during the onboarding process to our AML-related employees as soon as they join Danske Bank. Later, we encourage them to excel by taking the AML Training Academy's subsequent courses: AML Fundamentals, AML Proficiency and AML Leadership.
To ensure the effectiveness of the AML/CTF educational process, we offer blended learning solutions to our participants: group training, e-learning, experiential learning, workshops, case-based micro learning, individual exercises, online AML Talks, advisory sessions, etc. Moreover, we are going to introduce a mobile AML learning application that will make it even easier for our employees to strengthen and sustain their AML/CTF knowledge and competencies.
Simultaneously, the AML Training Academy's team constantly monitors what AML-related employees need today, and what they will require tomorrow. We develop and frequently update our educational curricula and training contents, adapt state-of-the-art learning practices, and actively measure knowledge growth and its impact on everyday performance.
Today we have 24 professionals in the AML Training Academy, consisting of AML Consultants, Learning Consultants, eLearning Developers, Project Manager, Communication Consultants, and Educational Quality Assurance Specialists. All of them are highly engaged to ensure that Danske Bank's AML-related employees in different countries have the easily accessible opportunity to continually strengthen their knowledge and expertise in the area of AML/CTF and Sanctions.
A powerful force
The AML Training Academy's team also organizes the annual conferences AML Expert for Danske Bank employees, yearly hosting over 200 attendees in person, and about 1000 viewers online. According to the participants' feedback, received after each conference, these events are great to boost their AML awareness during the insightful AML Talks, delivered to the audience both by internal and external speakers, and to meet colleagues from different market areas.
What is the secret to the AML Training Academy's success to be efficient in delivery? The credit goes to my experienced team members, who do believe in the AML Training Academy's purpose. Also, AML education is our hobby, and when we live what we do, no obstacle is insurmountable.