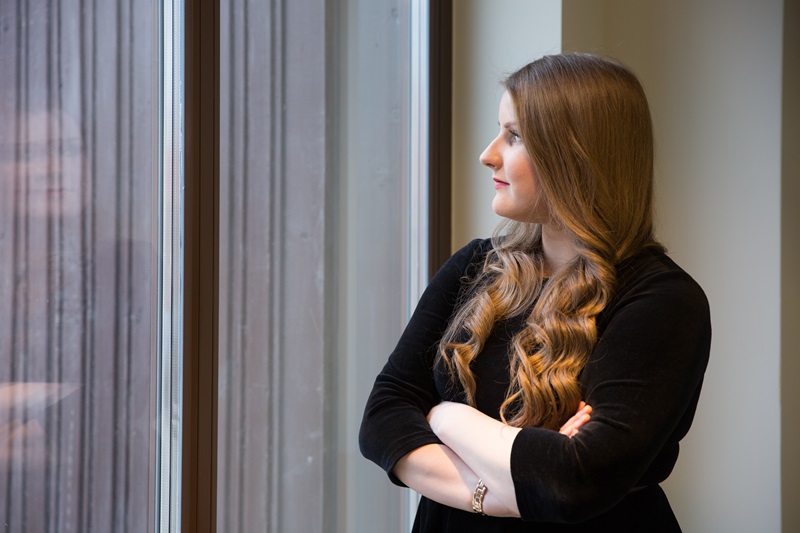 More than 150 Agile Coaches across Danske Bank Group help Agile teams with the most complex issues on a daily basis.
The work of the Agile Coaches is really dynamic – they work with teams, product owners and the organisation as a whole.
The large community of Agile Coaches provides opportunities for continuous learning and growth.
Nine months ago, almost 5,000 employees of Danske Bank Group abandoned traditional work models and transitioned to Agile methodology; thus the importance and demand of Agile Coaches increased in the organisation highly. More than 150 such specialists at Danske Bank Group have helped to ensure a smooth transformation while increasing the efficiency and job satisfaction among the newly-formed teams. Agile Coach Rimantė Petkevičienė noted that her job is full of challenges that encourage continuous improvement, yet creativity and the courage to experiment always help overcome them.

In January this year, Danske Bank assigned its Technology and Service teams to 26 tribes, each with about 10-20 squads. They all began working according to Agile principles, that increase transparency, reduce gaps and the amount of process transfers among different teams. This allows the organisation to respond faster and better to changes in the product development or improvement process. The transformation has highlighted the need for Agile Coaches, whose day-to-day activities can be divided into three main areas: work with a team, product owners and organisation.
Teamwork
Agile Coach Rimantė shared that, as usual after major changes, employee engagement dropped, and this has become one of the critical challenges for the Agile Coaches working with the teams.

"Major transformations are often associated with anxiety or uncertainty. Such fears may stem from the employees joining new teams or starting to work with products they had not previously encountered. It may also be related to accustomed principles of organizing work. For instance, the Agile teams in Danske Bank have been given a great deal of autonomy and decision-making freedom. However, not everyone has adapted to this change quickly. Therefore, Agile Coaches are helping employees develop independence, courage to experiment and ability to recognise situations in which they can make decisions autonomously within their team," said Rimantė.
She concludes that Agile Coaches can help create a team microclimate that fosters employee productivity and job satisfaction.
Working with the product owner
According to Rimantė, working with product owners is another important responsibility of the Agile Coaches. Product owners who have no working experience in an Agile environment especially need coaching.

"We have regular meetings once or twice a week with the product owners, who usually have a lot of specific knowledge about a particular product and the needs of its users, but they have not necessarily worked in Agile teams before. Agile Coaches help product owners and teams choose the most appropriate Agile techniques and tools to create a successful product, prioritize workload, solve organisational challenges, etc. As a result, the team can work more efficiently and the product owner can focus on the development of a product corresponding the customer's needs and achieving the business goals," said Rimantė.
Working with the organisation
According to Rimantė, one Agile Coach works with 2-3 teams on average, and works with the organisation as a whole. She noted that there is no routine in this job, so creativity is crucial.

"Working with an organisation constantly provides opportunities to test yourself in a variety of tasks, such as quarterly business reviews and planning processes (QBR), events on a tribe or the organisation scale, developing material and moderating trainings in various fields, and organising tribe retrospectives. Agile Coaches also get to analyse the possibilities of various working tools (such as JIRA, Confluence, Miro) in order to make the best use of them across a wide range of tasks, to join project groups in solving different problems, to educate stakeholders and teams, and to help facilitate cooperation among tribes," said Rimantė.

Rimantė emphasizes, that the job of an Agile Coach is not limited to mere implementation of activities you are involved in. What delights her most is that her work is focused on ensuring value throughout the process - this often requires to be very creative and may come with an inspiring chaos.
"I hope that our efforts will contribute to an organisation that is open, that listens, and that is not isolated from its employees,"explained Rimantė.
Learning from each other
In addition to their daily work with individual teams, Agile Coaches in Danske Bank have their own community. Here, Agile Coaches with different experiences improve by sharing best practices, advice and finding solutions to problems together.

"Later, we can bring new skills and consensus to the teams that we work with. The opportunity to discuss various situations with other Agile Coaches helps us ensure the integrity of information, and we return to all teams in the tribe with unanimous decisions. This community works as a support system, and I consider it as one of the biggest advantages in my work, which is helping me grow rapidly in this field," said Rimantė.

Rimantė herself started her career at Danske Bank as Quality Assurance Specialist. Soon she realized that she could contribute to improving the work processes, helping to reach a consensus among the teams involved in product development, and took on an additional role as a Scrum Master. Gradually, her involvement in this field of work increased, so during the recent transformation of Danske Bank, Rimantė decided to do it full-time role and become an Agile Coach.

"I think that anyone who likes software development processes and streamlining – whether you are a programmer, tester or a business analyst – can become an Agile Coach. We have colleagues with very different backgrounds. What is essential is to be curious and believe in the methodology," Rimantė shared.
She also highlighted the key qualities of the Agile Coaches at Danske Bank. These include the courage to experiment, openness, the ability to listen actively and encourage teams to achieve independent decision-making, as well as a constant thirst for continuous learning and knowledge.