Gabriele Gedutiene, Head of Transformation & Implementation team, has been with Danske Bank Lithuania for five years. She was developing various competencies and advancing as a professional in her field during this time, while her current position as a team leader was one she accepted as soon as she returned from maternity leave.
"My children, seven-year-old Benas and one-and-a-half-year-old Kaja, see a great example – a working and self-realising mother. This, I believe, will motivate them to pursue their goals and dreams in life. Benas has visited the office several times, attended meetings that I facilitate, gotten to know colleagues, and even tried out the tools that we use in our teams on a daily basis. Little Kaja is still only understandingly watching her mother work from home, but I have no doubt she will accompany me to the office when the lockdown is lifted," Gabriele says of her children.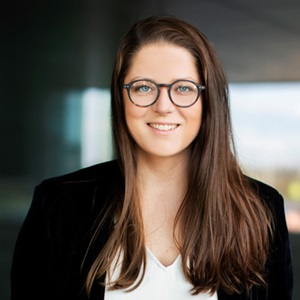 "My children, see a great example – a working and self-realising mother."

Gabriele Gedutiene
Working in a dynamic and fast-paced job while raising two children can be challenging, but Gabriele is grateful for the balance she found at Danske Bank.
"My family comes first, but an interesting and meaningful job, friendly co-workers, and ongoing development are also important to me. I feel valued, and I am grateful for who I am and what I have. Thanks to Danske Bank and my colleagues," says Gabriele.
Currently, over 250 Danske Bank employees in Lithuania are on parental leave, and organisation is ensuring that they all feel a part of the bank and do not lose touch with the workplace. Employees on parental leave are provided with critical illness and accident insurance, a health insurance discount, access to all partner discounts, and are welcome to use the in-house gyms once the lockdown is lifted. In addition, employees receive event invitations, Christmas gifts, and quarterly newsletters with important updates on what is going on in the organisation.
Ona Juodkiene, IT Lead for the Risk tribe and member of Danske Bank Group's Diversity & Inclusion Council, notes that a smooth return to work, which the employer can ensure, is just as important as attention during parental leave.

"At the moment, we are focusing our efforts on ensuring that parents return to work smoothly after taking parental leave. We make certain that the remuneration of working parents is reviewed and adjusted to reflect the changing market situation. This helps to ensure that none of our employees face financial difficulties as a result of their decision to raise children," says Ona.

In addition to reviewing remuneration based on market changes, Danske Bank offers flexible work-from-home opportunities and a one-time cash allowance of 700 EUR to upgrade individual home office. When the lockdown is lifted, parents will be able to bring their children to the office, where a kids-friendly work environment awaits them.

As a mother of an 8-year-old daughter, Ona notices that, in addition to the benefits and opportunities provided by employer, she always feels the special support and help of her colleagues, which she considers to be especially important.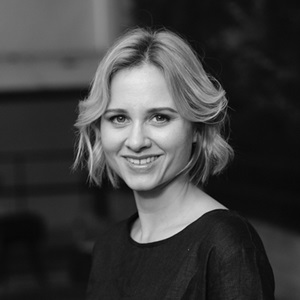 "In addition to the benefits and opportunities provided by employer, I always feel the special support and help from my colleagues, which is especially important."
Ona Juodkiene




"As an employee, I care not only about the message the organisation sends about its culture, but also about whether or not its employees believe and live that message. While working at Danske Bank, I witnessed not only the organisation's efforts to assist working mothers, but also the genuine concern of co-workers. My daughter was hospitalised for an infection when she was four. I didn't leave her for a single second while we were in the hospital for a week. Throughout this time, I've received numerous calls and messages from colleagues who have expressed genuine concern. Despite the fact that I had planned everything ahead of time, it was reassuring to know that I work with people who are concerned about my and my daughter's well-being," says Ona.
Mothers have no doubt that relationships based on mutual help and trust in an organisation allow everyone to feel stable and realise themselves, transferring positive energy from work to home and vice versa.